<! -- BEGIN [CONTENT] -->
Syncrofy Partners with CData Arc for EDI Visibility
In the modern digital enterprise ecosystem, Electronic Data Interchange (EDI) has grown far beyond the simple exchange of standard business documents. The inherent complexity of vast organizations in business with thousands of vendors, suppliers, and customers across the globe means the ability to effectively manage the flow of data is more important now than ever before.
This is why modern EDI is about more than secure file transfer, more than simply mapping and translation, and more than the format or its standards. Today, EDI represents a broader set of B2B processes that facilitate high-value business goals as part of an EDI integration strategy.

EDI Integration with CData Arc
EDI integration is when businesses connect back-end systems to automate and optimize the creation and exchange of standard business documents with trading partners. An effective EDI solution allows you to build several end-to-end data flows with complete visibility into each processing step your data undergoes, all while being reliable and automated.
Four primary components comprise modern EDI integration solutions:
1. Sending & Receiving EDI Documents Via File Transmission Protocols
Support for transmitting messages over HTTP, AS2, OFTP, and other EDI specific transfer protocols is a must for any solution - CData Arc supports all major file transfer protocols from SFTP to AS4 and many more.
2. Translation & Mapping between EDI Messages and Business Formats
The ability to transform messages into different formats is critical to any successful B2B communication. CData Arc features data transformation connectors that translate EDI documents to and from XML, which can then be mapped and transformed in any number of ways through visual mapping connectors.
3. Connecting to Back-End Systems
Modern EDI integration solutions should offer the ability to seamlessly connect your EDI data to your existing databases and/or applications. With hundreds of application connectors, businesses can use CData Arc to connect to a host of back end systems and increase their agility to respond to changing production and supply chain strategies.
4. Complete transparency and visibility into the flow of data
The ability to audit data flows and track messages at each step of the way is crucial for complete visibility into the integration process. With three different logs to track the flow of data from one connector to another, and to identify incoming and outgoing requests over the network, CData Arc offers complete transparency and visibility into your business data.
CData Arc supports modern EDI integration with best-in-class functionality for organizations to make the most of EDI and boost productivity. Our EDI integration product, CData Arc, allows companies to set up EDI communications with their trading partners in minutes and create EDI documents directly from their back-end systems and applications in a reliable, automated environment.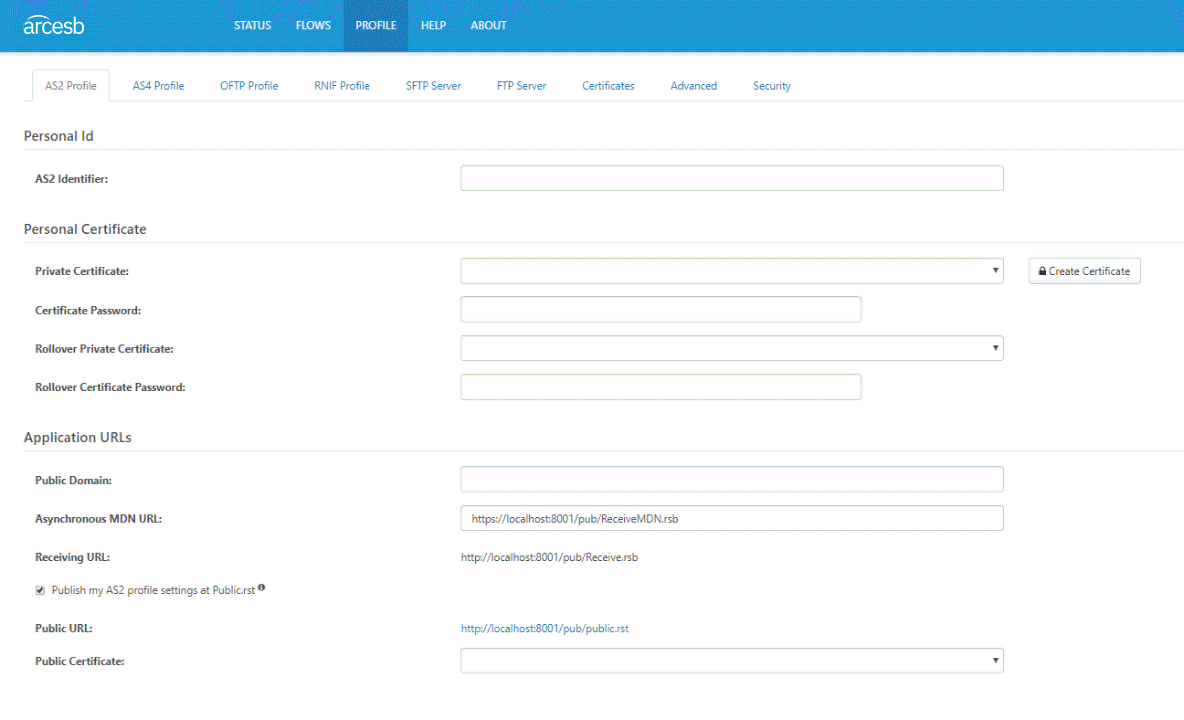 Analyzing EDI Communication with Syncrofy
Syncrofy specializes in driving business insights through its sophisticated EDI analytics technology. Bringing detailed transparency to EDI documents, Syncrofy enables you to add value to your organization in numerous ways — from catching discrepancies in EDI data before they snowball to examining transactions history with trading partners, performing metadata searches, and other scenarios.
Syncrofy allows you to view and analyze EDI data in a flexible web application, so you can filter documents through a range of criteria, for example, by trading partner, transaction type, timestamp, and others. Whether you're searching for specific data or processes, you can filter down to find the exact information you need and build dynamic visuals to gain valuable insights. You can also format and customize report templates on your own, ensuring you get the data you need, when you need it — without having to wait for IT assistance.
Dashboards allow you to see the health of your EDI and obtain a big picture view of your operation. You'll be able to learn how critical information impacts your bottom line and review past performance, patterns, and future opportunities. You can also create multiple dashboards and share them with partners to compare information and collaboratively resolve issues.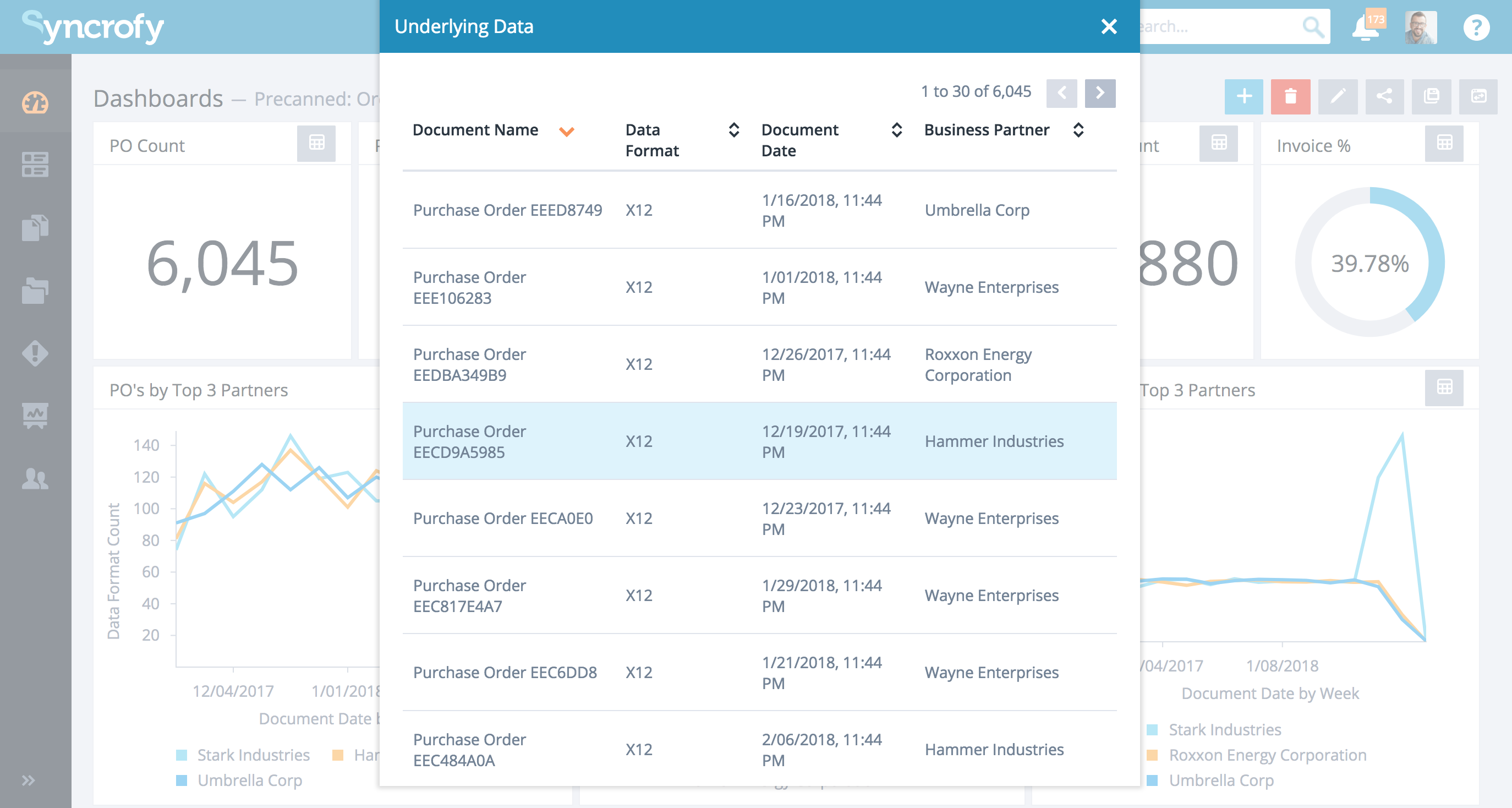 Using CData Arc with Syncrofy
CData Arc is a flexible, modern EDI integration solution with the Syncrofy premier EDI analytics tool. Both applications add value to each other, and interact seamlessly.
Syncrofy accepts documents through an SFTP connection. Provided you have the requisite connection details, you can set up an SFTP Client Connector in CData Arc and route a copy of all your EDI messages directly into Syncrofy. The sample workflow connection in the image below shows how easy it is to set up a sophisticated EDI integration with enhanced analytics powered by CData Arc and Syncrofy.
Meet Us at NEECOM Spring 2019
In today's world of EDI and B2B transactions, CData Arc and Syncrofy are changing the way systems work together to help businesses achieve their goals. If you'll be at the NEECOM Spring 2019 Two-Day Conference (May 22-23) in Westborough, MA, stop by and chat with CoEnterprise and CData Arc while you're there!
<! -- END [CONTENT] -->