<! -- BEGIN [CONTENT] -->
9 Ways to Modernize Your Legacy EDI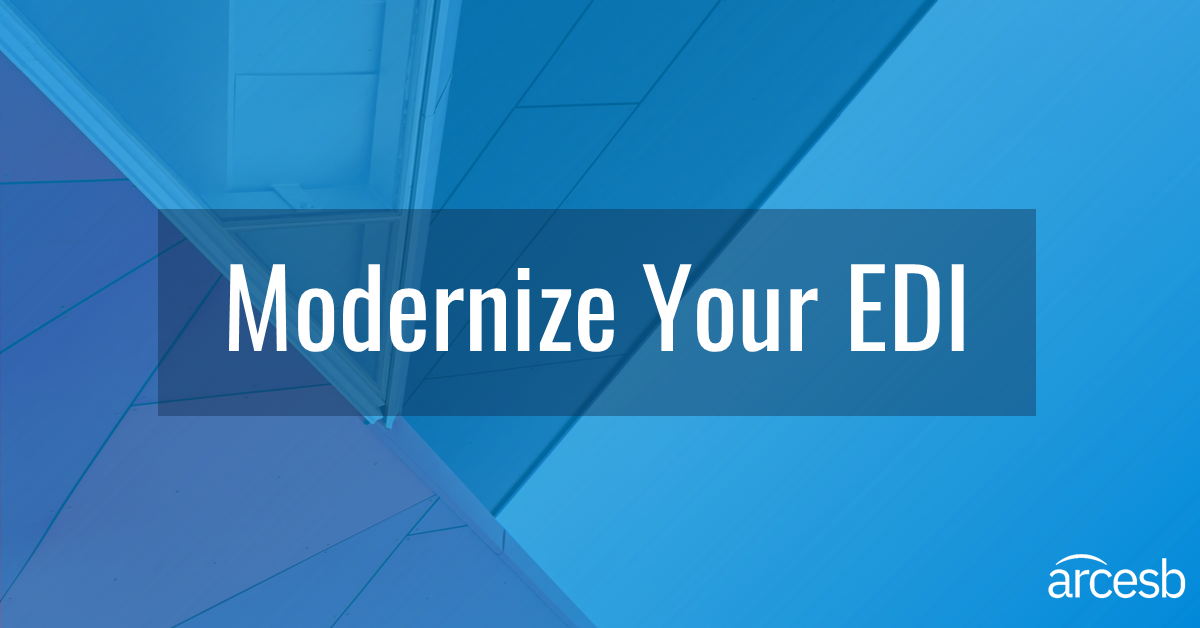 Many organizations rely on legacy EDI solutions to communicate order information with their trading partners. If your organization is one of these, you may have spent considerable time and effort working with these complex solutions.
While there are benefits to working with something that's familiar and EDI itself is a longstanding technology, it's rapidly changilng. Adoption is increasing globally, and new use cases and complexities have dramatically shifted the requirements enterprises place on EDI solutions and processes.
Are you prepared for the wave of fast-pace of business and technological changes?
What if you want to work with a new partner who doesn't support your legacy EDI solution or protocols? What if an existing partner, like Walmart, requires you to adopt a new technology, such as Blockchain? Does your business need to quickly add new EDI partners and transactions?
Many traditional EDI solutions make it difficult to respond quickly to these and many other emerging EDI demands. If you find yourself in these situations, now may be time to modernize.
The following are 9 ways modern EDI solutions improve on legacy tools.
1. Seamless End-to-End Integration – Simplify Your Processes
Most legacy EDI systems, including many incorporating value-added networks (VANs), are disjointed. You need separate tools for file translation/mapping, transfer, and integration with back-end systems.
This fragmentation can lead to troubleshooting challenges. For example, if your partner doesn't receive a purchase order acknowledgement, you must turn to separate tools to determine:
If you received the order from your trading partner
If your ERP system accepted the order and dispatched the acknowledgement
If the acknowledgement got stuck in the translation step
If the file transfer failed
It quickly becomes complicated to identify where the process went awry.
Fragmented systems also make upgrades more complicated. An upgrade to one system changes how that system talks to the other tools, potentially leading to glitches that increase hassles and costs.
Modern EDI solutions provide unified, end-to-end workflows and visibility across your entire process, making troubleshooting faster and easier. When it comes time to upgrade these systems, you upgrade one solution without worrying about breaking processes that involve separate tools.
2. Improve Ease of Use
Many EDI products have been on the market and largely unchanged for 20+ years. Such ancient solutions are rarely easy to use. New EDI managers will either need to spend considerable time studying lengthy manuals for each tool. Or you'll need to hire someone with deep expertise in your particular EDI solution, which is becoming tougher and tougher to come by. Modern EDI solutions leverage modern UI conventions to improve ease of use with visual interfaces, drag & drop workflow builders and low & no-code integrations. And because they consolidate the entire EDI processes into a single tool, EDI managers need to learn only one tool, instead of many.
3. Speed up Your Processes
Older EDI tools rely on batch processes. Each tool performs its job and then passes the file to the next on a scheduled basis. Modern EDI solutions deliver one, streaming process that receives files, maps them, and pushes them into your database or back-end system in real-time, accelerating the end-to-end process.
4. Incorporate Modern, Innovative Technologies
Over the last 5-10 years, technology has improved considerably. Advances include the robust adoption of APIs, web-based user interfaces, containerization to improve scalability in the cloud; blockchain to achieve trust, reliability, security & transparency, etc. by storing the data in a decentralized manner; and much more. Modern EDI tools were designed from the ground up to support these technologies, which are quickly becoming staples of IT teams worldwide.
5. Enhance Security
If you're using a legacy EDI tool, you may be risking your processes with dangerous, unsupported security issues. For example, if the tool runs on older versions of Windows that Microsoft no longer supports, you'll no longer receive security patches that protect against the latest security vulnerabilities, leaving your organization open to security unnecessary and costly risks that a modern solution will mitigate.
6. Leverage API-First Architecture
Legacy EDI solutions are quite rigid and inflexible. Modern EDI solutions offer API-first architectures that make it easier to automate complex, redundant tasks or take advantage of the EDI tool's management capabilities from within an external application.
REST-based management APIs can expose all features of the application through a modern web API interface like REST, JSON, or OData, so your organization can onboard new connections programmatically, create scripted management workflows, or take advantage of the EDI tool's capabilities from another application.
You can also create your own custom APIs (or microservices) to provide entry points that trigger integration workflows, access data, and publish data without the need to write code. And you can use APIs to provide secure, real-time access to siloed data stored in a custom database, Excel and other business apps, or in legacy systems.
7. Simplify Collaboration
Many legacy tools are desktop applications that enable collaboration through SVN and other repository technologies, allowing users to check files in and out. Modern tools used web-based UIs and APIs, providing greater visibility into the EDI process to simplify collaboration and enable easy process changes.
8. Enhance Scalability & Reduce Costs
Scaling legacy systems requires buying and installing new servers and setting up multiple instances of the application. Modern EDI solutions take advantage of container technology to scale resources with the push of a button.
9. Deploy More Flexibly
Older EDI solutions require specific hardware, limiting where and how they can run. Modern solutions give you a wide range of deployment options, including UNIX, Windows, and the cloud.
CData Arc: a Modern, End-to-End EDI Solution
If your organization finds itself facing changing business requirements, now may be the time to invest in a modern EDI solution.
And if you're looking to upgrade, consider CData Arc, an integrated, end-to-end EDI solution that can be deployed on a wide range of platforms. It provides an easy-to-use UI, supports modern technologies like APIs & containerization, and delivers superior security, collaboration, and scalability.
<! -- END [CONTENT] -->