<! -- BEGIN [CONTENT] -->
SFTP Client Software - Bringing Enterprise SFTP to Everyone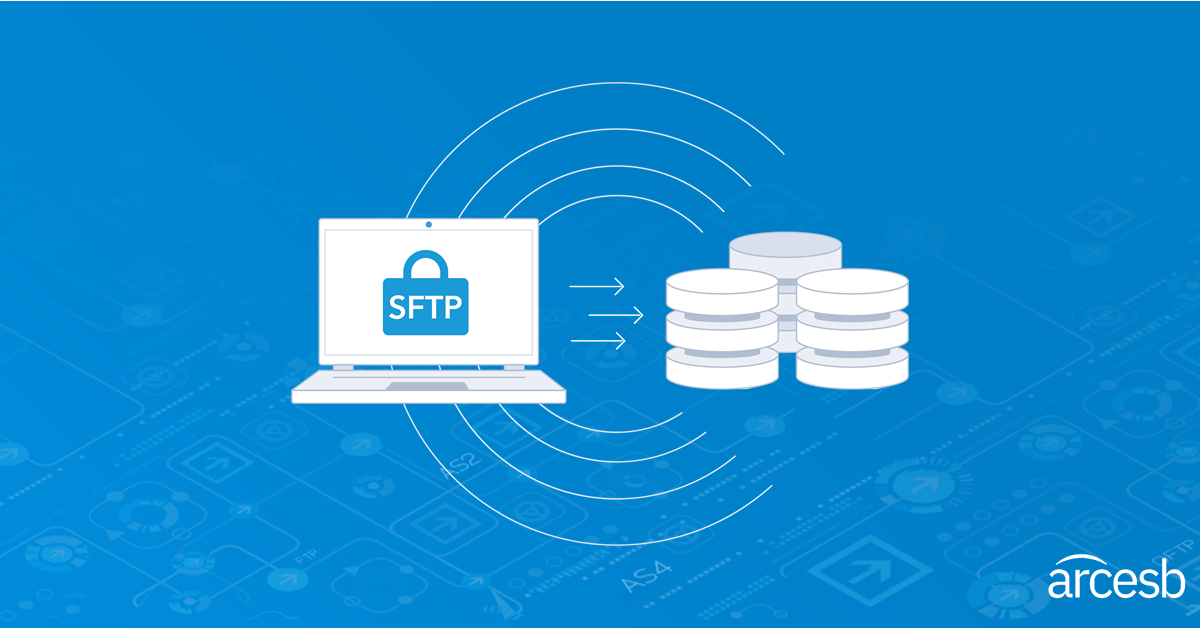 If you're looking for an enterprise-class solution for safeguarding file transfer using the Secure Shell (SSH) protocol but have a limited budget, look no further.
CData Arc is now offering our SFTP Core enterprise client software for free. We wanted to make this available to the broader community because SFTP file transfer is a core business need that we believe shouldn't be limited to enterprise departments with big IT budgets.
What is SFTP and Why Do You Need It?
Most organizations use SFTP software in response to demands from their trading partners.
The software's primary function is to move files over a secure SSH connection. SFTP software uses AES, Triple DES and other algorithms to encrypt files and protect them from prying eyes as they move between users, systems, and networks. Included authentication measures ensure that only authorized users can decrypt and view the files exchanged.
Typically, SFTP solutions are available as an open-source PC tool or come as part of a more comprehensive solution, such as managed file transfer. These solutions can include a client, a server, or both. The client enables you to access an SFTP server, enter connection details and connect to that server, and then upload or download files. The server stores the files, then listens & responds to inbound connections.
CData Arc includes both the SFTP client and the SFTP server. We're offering a complimentary client in the CData Arc Core product. You'll need to purchase an inexpensive, base CData Arc license to access the server.
Overcoming Traditional Disadvantages of SFTP Client Software
CData Arc is hardly the first vendor to offer SFTP client software for free as part of its MFT solution. But traditionally, MFT vendors that have given away these solutions have required users to make substantial tradeoffs in return for the financial gains.
On the one hand, SFTP solutions have offered an inexpensive way to exchange files, allowing you to perform basic file transfer with encryption and user authentication as well as manage unlimited file transfers per server connection and control connector usage.
On the other hand, you paid a cost in terms of limited functionality. SFTP tools rarely offered automation, auditing, monitoring and other features that are essential to efficiently manage file transfers. Nor did they typically come with security features, such as integrated key & security managers or folder-level permissions that protect data and help you meet regulatory compliance requirements.
Many of these solutions also made you program custom scripts to automate file transfers, introducing human error that could compromise business processes. Users also often found themselves having to perform manual auditing, run commands, or use additional tools to stitch together a complete solution. And finally, free tools tended to be updated infrequently or not at all, leaving you susceptible to cyberattacks if you neglected to patch vulnerabilities yourself.
CData Arc Offers a Full, Enterprise-Class Solution
In contrast, CData Arc provides our full set of feature-rich. enterprise-class SFTP client capabilities in our free solution.
Capabilities in our complimentary solution include:
Our Workflow Engine — use a drag & drop UI to easily build and automate file transfer flows.
Powerful capabilities like file matching, conditional routing, mapping & data transformation to & from CSVs, Excel documents, XML, and more.
Add-on application connectors available for purchase - such as Salesforce, Mailchimp, Shopify, NetSuite, major database connectors, and more.
Scheduling automated workflows with our flexible scheduling engine.
Built-in features for core needs like auto-removing files once they are downloaded, limiting downloads to only new or changed files, skipping files being written to the server, file filtering, and more.
File-based integration — perform CSV parsing and other types of integrations.
Key-based, password, and dual-factor authentication.
Automatic retries of connections and auto-resumes for failed transfers.
Transfers for multiple files simultaneously to the same server.
Verification of file transfer integrity using mac algorithms (SHA1 and MD5).
Use of Macros to dynamically name files based on timestamps, regular expressions, and more.
The ability to execute server-side scripting commands before and after transfers.
Download CData Arc Core - Automated SFTP Transfers
With CData Arc Core, you can finally get enterprise class, full-featured SFTP client functionality.
<! -- END [CONTENT] -->