<! -- BEGIN [CONTENT] -->
ArcESB is Now CData Arc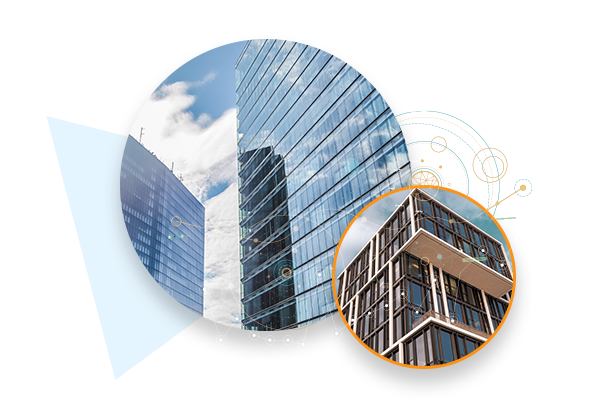 Over a decade ago, the creators of RSSBus were on a mission to make exchanging data simple. Since then, the product has rapidly evolved under CData Software as ArcESB, an enterprise service bus (ESB) platform that has enabled thousands of customers to automate robust, secure communications between trading partners.
Now, it's time to bring ArcESB further under the CData umbrella. As we innovate and grow our B2B integration product offering, ArcESB is now CData Arc. This announcement comes as CData Arc continues to grow beyond ESB functionality to enable modern B2B integration on-premises and in the cloud – no code required.
This change signifies a new era of innovation for Arc as part of the CData product suite. The new name more closely aligns with our vision for the product – a simple, modern solution to connect, integrate, and automate B2B workflows. As the leaders in data access and connectivity solutions, the CData team has reimagined CData Arc as a vital piece of your data ecosystem.
B2B Integration is Due for a Shakeup
As organizations continue to adopt new technologies at a rapid pace, seamlessly communicating with customers and partners becomes more of a challenge. Speed and accuracy are paramount when fulfilling requests, sending invoices, tracking shipments, and more. B2B integration technology helps organizations streamline and automate that process, allowing them to operate at the speed of modern business.
CData Arc's visual, no-code workflow designer allows even non-technical users to easily map and build B2B integrations with no need for specialized skills and lengthy development cycles. Organizations can connect with partners, securely manage file transfers, send and receive EDI documents, and quickly automate B2B processes – all without a single line of code. Extensive connectivity features powered by CData enable users to connect to hundreds of internal and external business applications, including CRM, ERP, databases, payment systems, and much more.
Join us June 28 for a fireside chat with CData product leaders to discover how we're re-imagining B2B integration technology with our all-new offering, CData Arc Cloud.
Introducing CData Arc Cloud
Most organizations spend a disproportionate amount of time and resources maintaining infrastructure rather than solving their business challenges. That's why we're introducing the all-new CData Arc Cloud – cloud-native B2B integration software that simplifies the process of mapping and automating B2B workflows without the need for complex infrastructure, installation, or maintenance.
CData Arc Cloud reduces IT bottlenecks by ensuring that business users can connect to trading partners, integrate their data, and handle their own B2B workflows without writing or maintaining code. Platform features include:
Simple, self-service integrations: An intuitive, visual interface includes drag-and-drop features to make mapping and building workflows a breeze. Built-in reporting, security protocols, and powerful business rules allow IT to monitor process flows to promote a governable self-service model.
Comprehensive connectivity: CData Arc Cloud boasts industry-leading data connectivity capabilities, including hundreds of native connectors to internal, external, and custom applications, including Amazon, Shopify, ShipStation, and QuickBooks, and more. Support for every major EDI and MFT standard and protocol, including X12, EDIFACT, HL7, AS2, SFTP, and more.
Location agnostic: CData Arc Cloud requires no installation, hardware, or infrastructure and follows strict compliance and security protocols. The platform includes automatic upgrades to the latest version and is available as a hosted cloud service, marketplaces like AWS or Azure, or as a download with CData Arc on-premises.
"As the pace of innovation accelerates and customers demand more from their interactions with organizations across every industry, CData is making it easier than ever before to connect, integrate, and automate data across systems," said CData co-founder and CEO Amit Sharma. "With CData Arc, we're allowing our customers to create flexible, powerful solutions that streamline communications with trading partners and customers – no matter where their data resides."
Learn more about our product roadmap for CData Arc in the cloud and on-premises at our upcoming fireside chat on June 28. Ready to dive in and try CData Arc Cloud for yourself? Get a free trial today.
<! -- END [CONTENT] -->