<! -- BEGIN [CONTENT] -->
CData Arc V21 Beta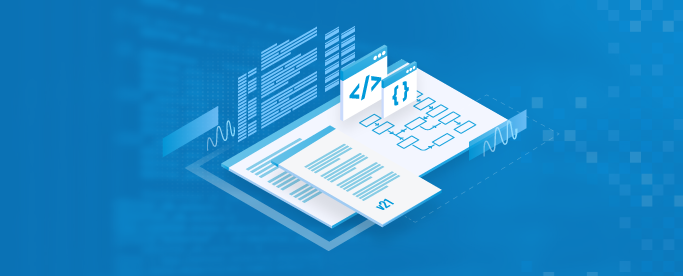 We are excited to release the first public beta of the all-new CData Arc 2021. Extend CData Arc with custom connectivity, link your entire cloud application ecosystem, and simplify user management for scalable self-service integrations. The latest CData Arc release is packed full of new enterprise capabilities, including:
Connector SDK: create your own connectors to connect your scripts, custom integrations, and workflows
Salesforce Connector: integrate Salesforce with your EDI, MFT, ecommerce, and logistics flows
Roles: Control and secure user access with assigned user roles and permissions
Single Sign-On (SSO): Sign into CData Arc through Azure AD and Tomcat LDAP
CData Arc 2021 puts flexible custom integration at your fingertips. Combined with the ease and security of CData Arc's intuitive workflow and high-performance architecture, organizations have a powerful enterprise-class platform for business orchestration.
Connector SDK for Developers
Developers know how to solve problems, and the new Connector SDK gives developers complete control over integrations. Extend CData Arc's core functionality by creating connectors and adding them seamlessly to the Flow designer. CData Arc's simple messaging architecture and the Connector SDK make it easy to turn custom code into a fully functional CData Arc connector. Benefit from built-in automation, error handling, auditing, and more as you centralize ad-hoc external solutions inside the secure, intuitive CData Arc platform.
With the new Connector SDK, users can build custom connectors to:
Streamline a mass of ad hoc, specific solutions and connect them to CData Arc for simplified, centralized management
Extend CData Arc to handle even the most complex integrations that require last-mile scripting and development
Connect your existing data pipelines, workflows, and solutions to all the data sources and destinations supported by CData Arc
Link processes from Python, custom scripts, and external data integration platforms
Seamlessly tackle future integrations
With CData Arc 2021 you have a powerful new way to centralize and simplify all of your application and data integrations.
Salesforce Connector
Connect Salesforce to your core business processes with the all new CData Arc Salesforce Connector. Automate integrations between Salesforce and B2B processes, ecommerce, operations, data warehousing & ETL, marketing, logistics, and more. Handle a wide range of integration use cases, including:
Creating and updating Salesforce tables automatically from website purchase orders
Generating EDI documents from Salesforce data and update Salesforce tables from EDI
Kicking off marketing automation workflows from within Salesforce
Transforming and piping Salesforce data into your data warehouse and operational databases
Triggering shipments and inventories from Salesforce orders
These are just a few of the many ways you can leverage Salesforce data connectivity and automated workflows with the CData Arc Salesforce Connector.
Roles
Security and access controls are critical to manage the flow of data across your organization. We have extended the latest release of CData Arc with role-based security controls. Now, you can more easily manage granular access to integration processes. Extend data access and administration rights to admin users and limit access to read-only access. Control permissions, access to log, and more.
SSO – Single Sign-On
CData Arc now supports Single Sign-On and Open ID for managing user access. Single Sign-On is widely used across the enterprise to manage users and access control policies. SSO reduces the number of attack surfaces because users only log in once each day and only use one set of credentials.
Now you can authenticate with CData Arc using SSO credentials like Azure ID and Tomcat LDAP. Enhance enterprise security and control access to CData Arc features without the headaches of managing another independent authentication system.
CData Arc 2021 Beta Available for Download
CData Arc 2021 is available freely for download for all subscription customers with a current license. Download the latest version and contact support if you have any questions about the latest additions to CData Arc.
<! -- END [CONTENT] -->