<! -- BEGIN [CONTENT] -->
How to Avoid Amazon EDI Chargebacks with CData Arc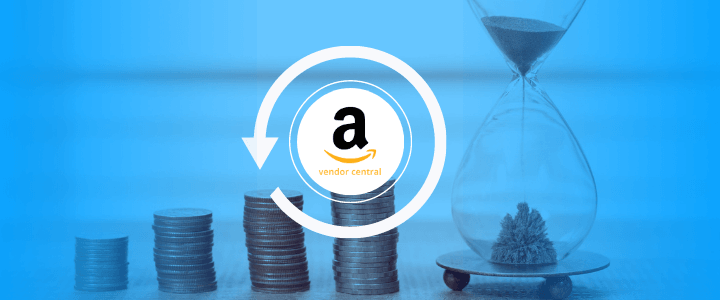 If you've established your Amazon EDI vendor relationship, you've crossed a major threshold for your business on your way to growth and scale. But next, you'll face a tough new challenge and cost: Amazon EDI chargebacks.
What are EDI chargebacks?
Amazon EDI chargebacks are fees Amazon levies when one of their EDI partners fails to comply with Amazon's terms of service. Vendors see these fees as deductions from their Amazon remittance checks.
Chargebacks can considerably impact your bottom line. If the products you sell on Amazon have relatively low margins, these fees can not only eat into, but they can even completely consume your margins. In some cases, vendors can get whacked with enough fees to actually lose money and end up paying Amazon to sell their products.
At CData Arc, we have built our EDI integration solution to help you minimize and even erase Amazon EDI chargebacks by helping you automate, effectively manage, and document EDI processes. Here are some of the EDI chargebacks to look out for and how we help you avoid them.
PO Confirmation Chargebacks
Amazon requires you to confirm the receipt of an X12 850 Purchase Order by sending an 855 PO Confirmation within a specified timeframe. This confirmation must both acknowledge the PO and indicate which units can ship during the ship window.
How CData Arc Helps: EDI-Inventory Integration
Determining which items are available for shipping, and therefore, complying with Amazon will require you to check your inventory system. CData Arc helps you avoid PO Confirmation chargebacks by providing the ability to create automated workflows that perform the necessary lookups in your backend inventory systems and send the 855 within the required timeframe. Because CData Arc supports connectivity to a wide range of backend systems, it will work with most systems your organization uses to store inventory data. Custom connectors are also available.
Receive Chargebacks
Because Amazon uses highly automated processes to sort packages, they have strict requirements for the labels you use and the information that goes on them. Chargebacks can occur when your product arrives at the Amazon Fulfillment Center with labels that do not meet Amazon's specifications — for example, with a missing/unscannable barcode label, a carton label with missing information or no barcode on the products inside the carton.
How CData Arc Helps: PDF Label Connector to Auto-Generate Compliant Labels
CData Arc's PDF Label Connector enables you to quickly and automatically create labels that meet Amazon's specifications. This connector triggers a workflow that integrates with your ERP system to automatically extract the necessary data and format it properly using a PDF label template. Simply add connectors in the CData Arc integration canvas, use our drag-and-drop document mapping editor to create your label templates, then link the connector to your ERP system. You have a fully automated system for building fully compliant labels – every time.
ASN Chargebacks
Amazon requires vendors to send EDI 856 Advance Ship Notifications (ASNs) to the Amazon Fulfillment Center within 30 minutes of truck departure or six hours prior to delivery to the fulfillment center, whichever is sooner. The ASN tells Amazon exactly what to expect so they can schedule and prioritize freight shipments of your goods to their warehouses. If the ASN does not go out, you are subject to chargebacks.
How CData Arc Helps: Continuous Process Checks, Alerts & Notifications
To avoid these chargebacks, you need a timely notification if there is any error sending the ASN. By default, CData Arc continuously monitors your process and provides alerts whenever there is an error so you can correct it before you get hit with an ASN chargeback. You can even customize your alerts and notifications to further protect not only your ASNs but also your entire EDI process and ensure reliability.
Transportation Chargebacks
If you ship your items collect (e.g., Amazon pays for the freight charges), you need to provide Amazon with an EDI 753 Routing Request document, containing the expected pickup date, location, nature, weight, and volume of the shipment. Amazon will then assign a carrier based on the negotiated rate. If you fail to create this routing request, Amazon will charge you a fee.
How CData Arc Helps: Automate EDI 753 Documents
Amazon provides an automated routing process through EDI for its EDI-enabled vendors. You can use the EDI 753 to request routing instructions from Amazon about the goods you will be shipping. Amazon responds using an EDI 754, which provides detailed information that ensures that you ship the right goods to the right place, at the right time. CData Arc supports the 753 Routing Request document type in both X12 and EDIFACT and enables you to use these EDI documents as part of an automated workflow.
CData Arc Capabilities Minimize Chargebacks
These built-in CData Arc capabilities will also help your organization minimize Amazon chargebacks.
Business Logic
Use CData Arc to easily create automated workflows that can quickly and accurately route EDI documents.
Broad Connectivity
When your workflows need data from a backend system, for example to check inventory levels for PO confirmations, CData Arc offers the connectivity you need through a wide range of out-of-the-box and custom connectors.
Notifications
CData Arc provides alerts whenever it encounters a connection or communication error so you can correct that error before incurring a chargeback.
Auditing
If Amazon thinks that you failed to send a PO confirmation or an ASN in a timely fashion, having a paper train can prove that you did will enable you to fight the fee. CData Arc provides a strong audit trail to allow you to document your compliance with Amazon's demands and dispute any unwarranted chargebacks. CData Arc's built-in audit trails can also be used to trace errors and troubleshoot problems so you can address them more quickly if an issue does go wrong.
Avoid VANs: Own Your Process
If your business is subject to chargebacks, you need to quickly detect and respond to any potential issues. But vendors who rely on an EDI VAN or other third party are at the mercy of their service provider's response windows — which may not be fast enough to avoid chargebacks. With CData Arc, you own your end-to-end process, which means you have greater visibility into it and greater control over it.
Dedicated Support
Our U.S.-based product support can help you get CData Arc up and running and operating smoothly. And we offer value-added professional services to help assist you with your EDI process.
Download Free Trial
See for yourself how quickly you can get your Amazon EDI process up and running and avoid chargebacks for your Amazon EDI transactions. Download your 30-day CData Arc free trial today.
<! -- END [CONTENT] -->