<! -- BEGIN [CONTENT] -->
Simplify Logistics Workflows with
CData Arc
Automate Logistics EDI
Quickly build compliant EDI workflows with any major retailer and supplier. With CData Arc, you can use templates to automatically map documents between formats like Excel, CSV, XML and standard X12 and EDIFACT EDI.
All Other Common Documents
CData Arc supports automated EDI mapping and translation of every X12 & EDIFACT EDI document. Explore the most common EDI transactions in our EDI resource center.
Learn More
Trusted Logistics Integration & Automation
Join 10,000+ Customers Worldwide Who Trust Our Data Connectivity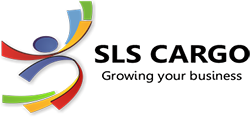 EDI Hub for Logistics
All the tools you need in one place to simplify, streamline and scale your EDI with retail, supply and 3PL partners.
Quickly bring all your disparate EDI workflows into one EDI hub. Eliminate messy troubleshooting and maintenance across systems, and boost reliability with better traceability.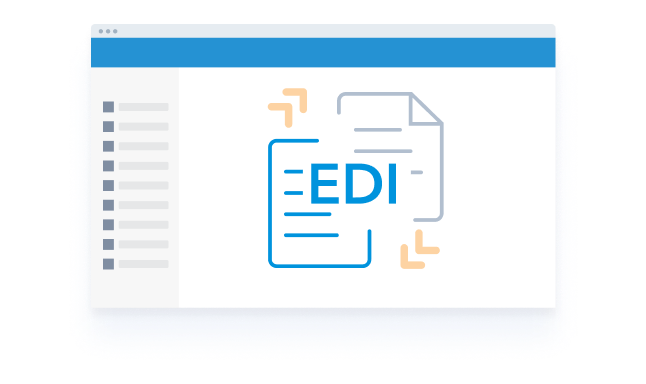 Logistics EDI runs on AS2 and AS4 partner communications. Arc is one of just a handful of solutions providing trusted Drummond-Certified AS2 & AS4 connectivity.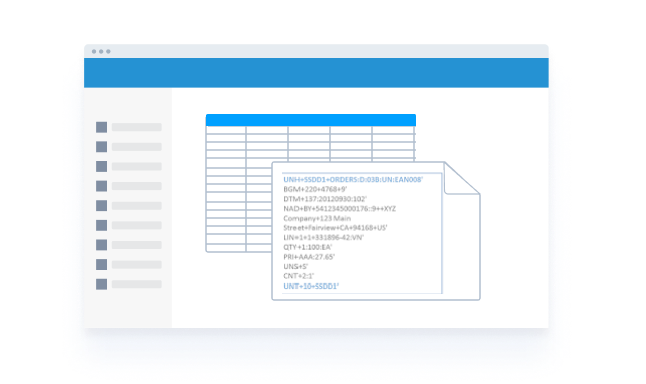 With Arc's EDI mapping wizard, drag & drop workflow builder, and pre-configured connectors, you can rapidly automate even the most complex workflows. No more manual data entry.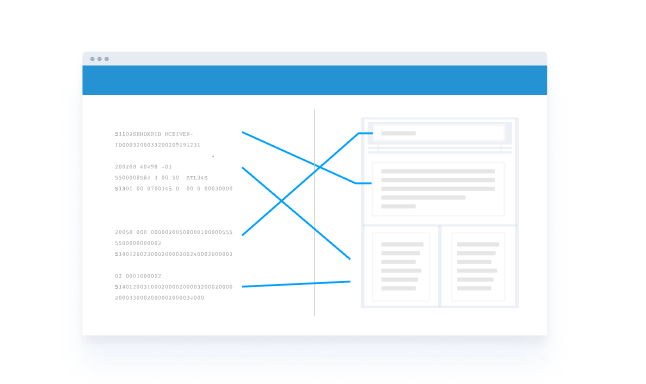 We take the headache out of EDI mapping with intelligent translation capabilities for every major EDI standard and document. X12, EDIFACT, IATA PADIS. EDI 210, 211, 240 — you name it, we support it.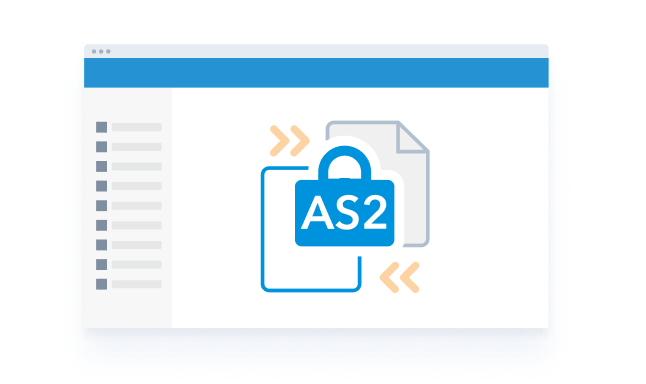 Drummond-Certified
Drummond Certification uses interoperability testing to verify transactions maintain security & integrity during AS2 transmdission. To achieve this certification, CData Arc successfully conducted thosands of tests so you can rely on stability in production.
Learn More
Cutting Edge Mapping & Transformation
Fully-integrated EDI processing supporting all major EDI file formats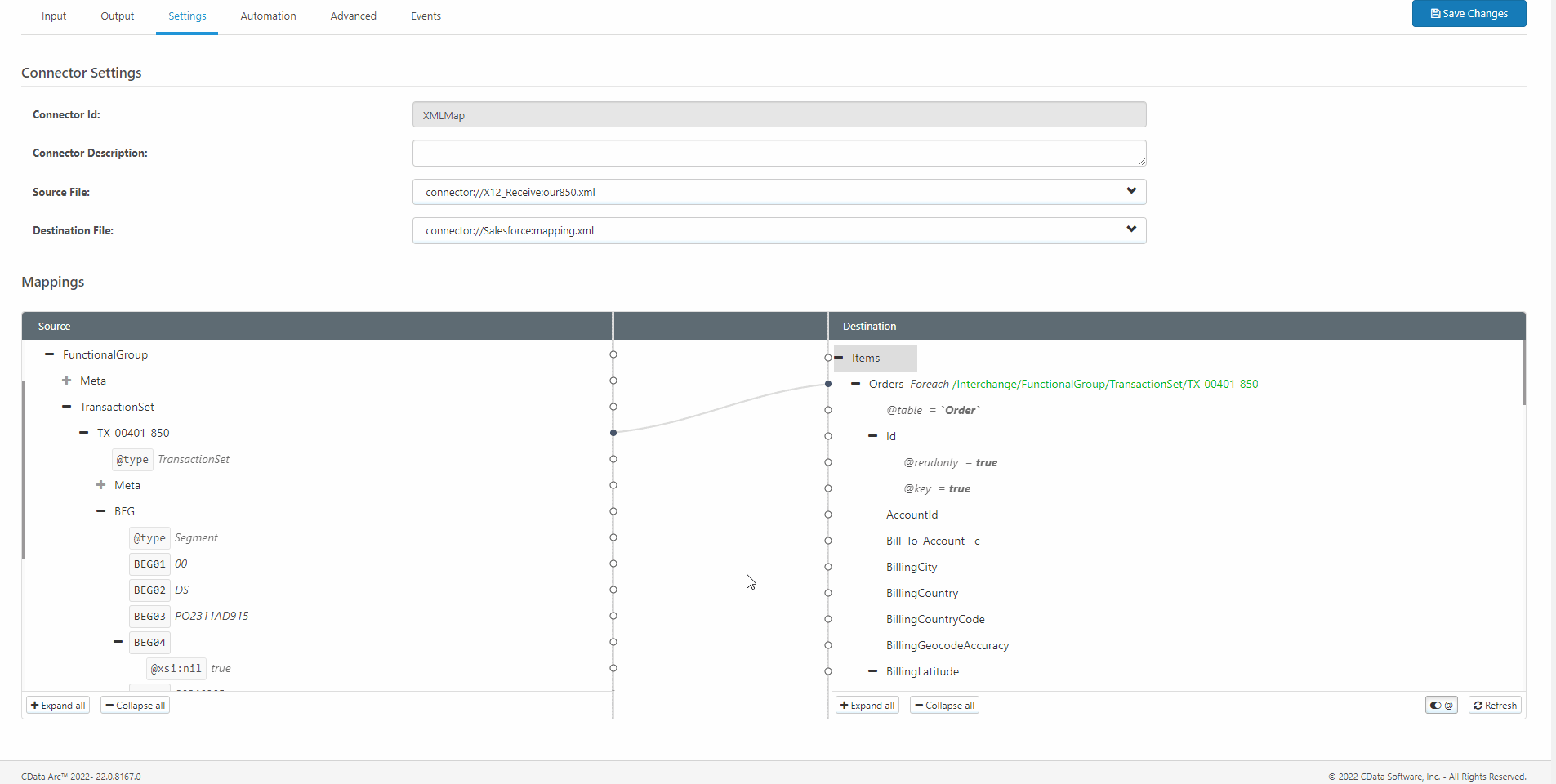 No-code drag & drop data mapping technology.
Expression editor with hundreds of data formatters.
Use conditional logic to transform your data dynamically.
Customizable to any degree through scripting.
Automatic PDF document generation.
Comfortably handle CSVs, TSVs, Zip files, and much more.
Exceptional, Modern EDI
CData Arc simplifies EDI integration, slashes EDI costs with automation, and dramatically shortens EDI partner onboarding from months to days.
No Hidden Fees, Award-Winning ROI
EDI networks (VANs) charge fees for each EDI document and apply data rate caps. With CData Arc, you pay a simple flat rate per partner. Our scalable license provides customers record ROI and slashes EDI costs.
Learn More
Dedicated Support
The CData Arc support team has helped suppliers just like yours set up EDI mappings 1000 times to connect with retailers, manufacturers, and more. We're highly responsive and here 24/7 by email.
Customer Testimonials
Fastest Implementation Anywhere
CData Arc trims EDI partner onboarding time from months to days and has earned recognition for providing the easiest setup and fastest implementation of any EDI solution.
Read Case Study
Modern EDI — Cloud-Native or On-Prem
CData Arc is a flexible, lightweight solution for modern EDI. Built on a microservices architecture, it supports API-based EDI and runs on-prem, in the cloud, in AWS or Azure — even in Docker containers.
Try Arc Cloud
Learn from our Logistics Partners
Get a Free Trial
Use CData Arc to securely move data across the enterprise and between trading partners with with best-in-class certified AS2 connectivity. Interested in additional MFT and EDI Integration capabilities? Contact us below, and let's talk.
Get a Free Trial
Request a Demo
!-- REQUEST CONTACT MODAL -->
!-- REQUEST DOWNLOAD MODAL --> <! -- END [CONTENT] -->