<! -- BEGIN [CONTENT] -->
ChannelApe Embeds CData Arc, Enables Customer EDI and MFT
ChannelApe Embeds CData Arc, Enables Customer EDI and MFT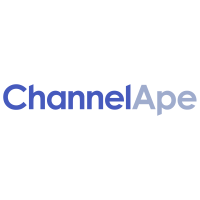 Through its suite of powerful APIs, ChannelApe provides a complete toolkit for direct to consumer (D2C) brands. From mom & pop shops to scaling companies with millions of customers, ChannelApe's suite is the preferred solution for building a web store, connecting warehouses, managing product catalogs, and handling inventory & order management.
The Opportunity: Adding Value and Customers with EDI and MFT
For many ecommerce and warehousing brands, electronic data interchange (EDI) and partner file exchanges are a core part of doing business. This is especially the case for those selling to major retailers.
These companies need to automatically:
pass live purchase information from their websites to their warehouses for order processing.
send inventory updates to their retail customers.
exchange purchase orders and invoices with partners.
meet EDI document standard requirements.
As a leading SaaS ecommerce D2C platform, adding EDI and managed file transfer (MFT) capabilities would help ChannelApe fill a key need for its customers. What exactly was ChannelApe's vision? A seamless user experience, wherein their customers can easily handle core EDI and MFT functions without ever leaving the ChannelApe ecommerce platform.
But EDI and MFT weren't exactly ChannelApe's strong suit.
The Challenge: Adding File Transfer & Mapping Without Reinventing the Wheel
While adding EDI and MFT would help ChannelApe better serve customers, the company didn't want to waste time reinventing the wheel.
ChannelApe's options were to select an external solution or face the prospect of building EDI and MFT capabilities in-house. The latter option would take hundreds of development hours, costing thousands in certification fees and interoperability testing.
Why would development be so expensive? EDI and MFT require flawless adherence to strict file standards and file transmission protocols that can quickly become quite complex. In many cases, EDI and MFT tools are governed by regulatory bodies such as The Drummond Group, which certifies AS2 file transfer software. Each new certified solution is verified against every other Drummond interoperable product, which requires stringent testing and continuous maintenance.
In addition, the specific integrations ChannelApe wanted to add included intricate translations between XML and EDI X12 document standards with files commonly transferred via secure protocols. These protocols included AS2, FTP, SFTP, and others.
Instead of having to develop its own middleware layer, ChannelApe sought a powerful, modern EDI solution with an API that could embed directly into ChannelApe's product suite.
ChannelApe needed a tool that would:
do its work for it with a ready-made middleware layer ChannelApe could plug in.
eliminate custom coding for EDI standards, MFT protocols, security, and AS2 retries.
work with ChannelApe's existing infrastructure.
offer an extensibility model that would allow Channelape to deliver custom business logic on top of the middleware.
allow ChannelApe to embed these capabilities into its processes to avoid customer confusion.
After researching solutions, including EDI and MFT tools from some of the largest technology brands, ChannelApe opted for CData Arc in 2017.
The Solution: Running EDI as Microservices in Containers
CData Arc provided a modern EDI and MFT solution for Channel Ape's ecommerce toolkit. After purchasing our affordable starter license, ChannelApe had its engineering team run CData Arc for in-house EDI and file transfers. Upon seeing the success of this internal use case, ChannelApe successfully launched embedded EDI with one of its clients, acquired a full license, and started adding more customers.
Simplifying Complexity with Certified EDI and MFT
CData Arc is built specifically to meet all major EDI standards, including X12, while also handling XML and other modern file formats. It also strictly adheres to all requirements for popular file transmission protocols, such as AS2, and CData Arc is also Drummond-Certified.
As ChannelApe tested CData Arc, the company found it simplified the complexities of sending, receiving, and exchanging EDI documents over secure protocols.
"CData Arc would pass documents from XML to X12 and then just drop them off with AS2. That was crazy difficult for us, but CData Arc just made it easier. Once we drop off documents, everything else is handled," said Michael Averto, CEO of ChannelApe. "It's the same thing in the opposite direction. Customers can send X12 documents over AS2, which converts into XML. Now, it's just easier."
Nimble Deployment through Docker Containers
In addition, its universal deployment options and modern, API-based architecture gave CData Arc the versatility to fit ChannelApe's existing application infrastructure. ChannelApe conveniently runs CData Arc XML, X12, AS2, SFTP and other connectors as a suite of lightweight microservices — all through Docker containers.
CData Arc is a lightweight application that comes in two editions: Windows and Java. The Java version runs as a .war file and can be deployed to any Java Servlet container, such as the popular Apache Tomcat. The universal-platform Java edition makes it easy to deploy and host CData Arc in almost any environment, including Docker containers. That flexibility made CData Arc the best fit for ChannelApe.
"We're historically a Java shop, and our other services run inside of Docker," Averto said. "When I saw CData Arc could run as Java on Tomcat, that was the main reason we tried it. CData Arc has made it much easier for us to scale and handle upgrades. We can basically just bring up a new container and change the load balancer out."
Unlocking the Power of Modern EDI with Microservices
CData Arc is a lightweight tool intentionally built to support a nimble microservices architecture. The CData Arc Connectors can be run as a suite of microservices, providing discrete connections and enabling data flows to support versatile, unique configurations.
In addition, CData Arc comes with powerful developer APIs, making it fully extensible, so ChannelApe could instantly call CData Arc Connectors into its platform.
ChannelApe set up its APIs to communicate through the CData Arc developer APIs. As a result, ChannelApe's customers never even have to leave ChannelApe's platform to easily send, receive, and exchange files.
This powerful combination unlocked the raw potential of EDI and MFT for ChannelApe customers — all with minimal development.
"CData Arc has been pretty easy to set up and get going. We really appreciate that it comes with an API that can easily be extended, so we can add capabilities into our tooling."

— Michael Averto, CEO, ChannelApe
The Results: Millions of Messages Exchanged and Counting
Two years later, the SaaS ecommerce platform has found that CData Arc is a lasting, modern, and affordable EDI solution.
CData Arc features are used frequently by ChannelApe customers who need EDI or MFT connectivity.
"We handled about 2 million files in 2018, but that could be counted as double or triple because of the translation connectors," Averto said.
One of the big reasons for ChannelApe's success? Reliability.
"It's been really rock solid for us. We just made it through a pretty big holiday season without any issues at all," Averto said.
In addition to handling EDI exchanges, CData Arc is playing a key business role for ChannelApe and is part of ChannelApe's 2019 growth plans. ChannelApe is currently exploring adding more CData Arc Connectors in order to handle more transactions.
"CData Arc has helped our business focus on solving the core problems of D2C supply chains rather than rebuilding proprietary connections for EDI and MFT."

— Michael Averto, CEO, ChannelApe
<! -- END [CONTENT] -->