<! -- BEGIN [CONTENT] -->
Michelin Steers Partner Fleet to Central, Streamlined Data Store
Michelin Steers Partner Fleet to Central, Streamlined Data Store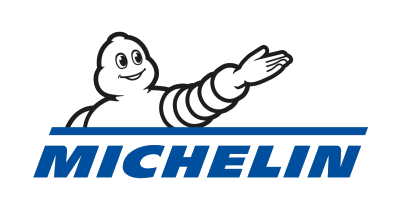 Founded by French brothers Édouard and André Michelin in 1889, Michelin has spent the past 130+ years innovating and improving with new technologies. Today, it's a $19 billion company and one of the world's leading auto tire manufacturers. Michelin has 112,000 employees, controls 14 percent of the world's auto tire market, and maintains a presence in 171 countries worldwide.
Like many enterprises, Michelin is focused on innovating through data analytics, bringing data from more sources into its systems to improve forecasting, better serving its customers, and making strategic, data-driven decisions.
Vital to Michelin's sustained success, Michelin's partner fleet comprises a variety of companies, each of which uses a disparate database system, that ship and distribute tires worldwide.
To glean valuable insights from this collection of inventory, shipping, and trend data tucked away in its fleet partners' databases, Michelin wanted a way to gather this same data into its own, unified data store. Additionally, such a system would need to accommodate its partners' existing IT infrastructures.
The Challenge: Centralizing Data from Diverse Fleet Partners into One PostgreSQL Data Store
Michelin has invested in creating a smooth process for onboarding fleet partners.
Michelin's challenge has always been that various partners handle data in different ways, using a variety of tools and data formats.
Like many enterprises and growing companies, Michelin uses centralized data stores for maintaining data and extending data access to key decision-makers and solutions developers. As a result, Michelin needed a way to convert that data into one format so they could easily move it into their PostgreSQL data store for ongoing storage and maintenance.
Once in PostgreSQL, they could bring that data into a separate, easy-to-use production-side database run through PostgreSQL. From the production-side database, Michelin could then quickly access fleet data from the BI & analytics tools of its choice to support all the workflows and data analysis it wanted.
Michelin also needed to make adoption easy for its partners, so any solution had to integrate seamlessly with Michelin's PostgreSQL data store and accommodate the many solutions Michelin's partner fleet already had in place.
The Solution: Broad Integration through Lightweight, Scalable Connectors
As Michelin began its search for a way forward, the company looked for a modern, lightweight solution that checked all of its boxes:
Broad-Spectrum Connectivity: data connectors for both PostgreSQL and the broader ecosystem of partner solutions
Low-Risk and Well-Supported: easy to implement on a small, test basis
Great Value: eliminates the need for a lengthy internal RFP process
Scalable: able to handle thousands of fleet partners and millions of transactions, but simple and easy enough to start small
Great Support: a company that could stand behind their integration solution
After conducting an extensive evaluation process and pitting various solutions against each other, Michelin determined CData Arc stood out from the crowd and best fit its needs.
The Results: Streamlined, Centralized Partner Fleet Data Management
Michelin has enjoyed a successful implementation and streamlined its partner fleet management with CData Arc. Michelin has now implemented a rapid process for bringing partner data into its PostgreSQL data store.
Throughout the implementation process, the CData Arc Support Team maintained open communication with Michelin to ensure successful deployment. Our team even traveled to Michelin's offices in order to provide hands-on training for Michelin's entire fleet EDI development team.
After conducting a smaller implementation with CData Arc, Michelin is now onboarding more partners and adding 25 more CData Arc Connectors to expand the pool of partner data sources connected to its PostgreSQL data store.
And as Michelin continues to scale its partner fleet, CData Arc will scale with Michelin to handle millions of transactions.
<! -- END [CONTENT] -->