<! -- BEGIN [CONTENT] -->
P&G Uses CData Arc AS2 Connector to Improve Data Security, Syncing, and Accuracy
P&G Uses CData Arc AS2 Connector to Improve Data Security, Syncing, and Accuracy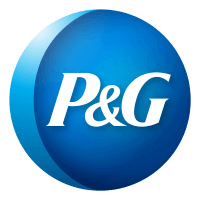 As P&G has grown, it has invested in supply chain technology, GDSN integration, and GS1 standardization. To integrate all Chinese logistics transactions with GDSN and GS1, P&G integrated CData Arc and EDI.
Procter & Gamble (P&G) is one of the world's largest consumer packaged goods (CPG) companies. P&G operates such household brands as Dawn, Downy, Braun, Bounty, Old Spice, Olay, Tide, Gain, Pampers, Crest, Febreze, and Gillette.
To create the millions of products it delivers to store shelves worldwide, P&G has to master one of the most comprehensive and varied global supply chains ever built.
---
The Challenge: New GDSN & GS1 China Integration for a Massive Supply Chain
P&G needed to achieve more efficient procurement throughout its Chinese supply chain and more efficient sales in Chinese markets. P&G needed to work on these goals in regards to its interactions with retailers selling its products as well.
As P&G has grown, it has invested in supply chain technology, Global Synchronization Network (GDSN) integration, and GS1 standardization.
GDSN is a web-based global information system composed of two elements:
A data pool system
The GS1 (International Article Numbering Association) Global Registration Center
GDSN provides a web platform for barrier-free transactions between trading partners that ensures the accuracy and security of data and achieves continuous data synchronization. GDSN achieves these results through annual global certification and strict audits of service and security performance. GDSN provides uniform formatting of commodity data to help manufacturers and buyers share the latest, most accurate data. Through GDSN, any minor changes in the enterprise database of one partner or supplier can be automatically sent to all trading partners.
Ultimately, GDSN helps ensure suppliers deliver with the five keys in logistics:
The right amount
Of the right goods
To the right trading partners
In the right place
At the right time
GS1 is an international organization that sets standards businesses use to buy, sell, ship, and track goods. These standards allow companies like P&G to easily identify, manage, and share product data with trading partners, supply chains, and customers. Companies integrating with GS1 enjoy streamlined operations and cost savings while delivering richer customer experiences.
When P&G sought to increase efficiency and cut costs in its China supply chain, P&G needed to set up new integrations for all of its China transactions using the China GDSN and GS1 standards.
To put that into perspective, P&G needed to integrate hundreds of millions of transactions, orders, and real-life logistics. This was a massive integration initiative, and the benefits- cost and time savings on a global scale- could be enormous.
The Solution: A Reliable AS2 Connection and EDI Translator
To transmit key data over the web and integrate with GDSN and GS1 China standards, P&G selected the CData Arc AS2 Connector and now uses its encryption mode, which ensures a foolproof, secure environment.
P&G has a complete E2E master data transfer process that manages the weight and size of each product. Using CData Arc to meet GS1 and GSDN China standards, P&G can seamlessly transmit the GDSN, weight, and size information of each product to its retailers. Accuracy in these transactions is paramount, and, with the CData Arc AS2 connector, P&G's data is equivalent to the measurements used by its retailers.
CData Arc and P&G worked with a local integration partner to implement CData Arc with P&G's supply chain technology and ERP.
The Results: More Efficiency, More Revenue
CData Arc, through AS2 GS1 China integration, helps P&G improve the efficiency of its supply chain and maximize its profits. Through a relatively low-cost GDSN integration investment, P&G has built realtime connectivity and secure data transmission into its supply chain. P&G has improved trade cooperation, the accuracy of orders, shipping, and receiving while cutting logistics costs and waste. Additionally, P&G has enhanced the confidence of its trading partners to deliver accurate information.
"We have gained a lot of revenue by increasing the accuracy of our trading partner orders. We are also looking for new breakthroughs in the process of working with new trading partners. Most importantly, for the information sent to customers, we are more confident."

— Managing Director of MilanTurk P&G E-Commerce Cooperation
If you're looking for efficient GDSN and GS1 integration solutions anywhere in the world, try CData Arc, a fast, secure solution.
<! -- END [CONTENT] -->