<! -- BEGIN [CONTENT] -->
SFTP Connector Enables Automation and Logistics for STIHL supplier mG MiniGears
SFTP Connector Enables Automation and Logistics for STIHL supplier mG MiniGears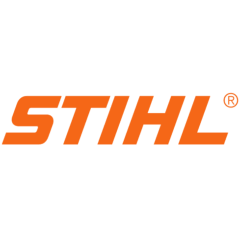 Founded more than 90 years ago, STIHL is best known as the world's top-selling chainsaw brand. Through the decades, STIHL has expanded to develop, manufacture, and distribute a wide range of power tools for the forestry, agriculture, construction, gardening, and landscaping sectors. STIHL distributes its products through a network of 45,000 approved dealers in more than 160 countries. The German toolmaker has 38 sales and marketing subsidiaries of its own and more than 120 importers. STIHL posted more than $4.3 billion in sales during 2017.
mG miniGears is an Italian-owned company with manufacturing facilities in Italy, Germany, China, and the United States (Virginia Beach, VA). Originally founded in 1976, mG miniGears merged with Herzog in 2015. Today, mG miniGears is a global market leader in the design, manufacture and sale of small modular gears, reducers, and powder metallurgy components. These are all critical components in the production of STIHL power tools.
The Challenge: Automating EDI Messaging to Connect with STIHL
Like many of the world's largest manufacturers, STIHL has built a mature IT infrastructure with a robust enterprise resource planning (ERP) system used to streamline and automate business processes. The next logical step for enterprises like STIHL is to extend those processes and automations to industry partners, integrating upstream and downstream enterprises into the entire supply chain to save labor costs, improve efficiency, and reduce error rate.
As a result, small and medium-sized businesses often receive invitations from enterprise customers to interface with their electronic data integration (EDI) systems. An EDI is a system that can automatically transfer and process business documents, such as orders and invoices, between enterprises through a web-based communication network.
To capture the full benefits of its automated systems, STIHL worked to extend its business process automation to industry partner mG miniGears using the SFTP EDI transfer protocol.
To connect with STIHL, mG miniGears had several crucial requirements for their integration. They needed an SFTP Connector that could:
Directly configure the information on STIHL's server, where documents are directly uploaded and downloaded.
Achieve direct connectivity between the two companies' IT systems, providing an efficient, secure, and reliable EDI solution.
Align EDI messages with real-world business functions.
The Solution: a Reliable EDI SFTP Connector
To connect with STIHL, mG miniGears selected CData Arc, an enterprise-grade managed file transfer and EDI solution that provides powerful automation and security features.
The overall business scenario is as follows:
EDI Transfer Protocol: SFTP
EDI Standard Type: EDIFACT
Incoming Document Type: DELFOR (miniGears receives)
Outgoing Document Type: DESADV (miniGears sends)
EDI Mapping & Translation: EDI <-> Excel
The integration uses the following process:
Via the built-in SFTP Connector, CData Arc receives incoming DELFOR EDI files transmitted by STIHL.
EDI files are then translated into an Excel format using the CData Arc Excel connector, allowing mG miniGears to drop the files right into their enterprise systems.
When miniGears sends a file to STIHL, the connector transforms their Excel files into fully compliant EDIFACT EDI files.
The files are then transmitted to STIHL's system via the SFTP connector.
Using CData Arc's intuitive, drag-n-drop UI, the entire, fully automated, process can eeasily be configured and expanded in just minutes.
The Results: Seamless Integration, Happy Customers, Efficient Supply Chain
With the CData Arc SFTP Connector, STIHL has successfully relayed its internal business process automations to its key components supplier, mG miniGears. The integration allowed mG miniGears to fully comply with STIHL's supply chain requirements.
The STIHL integration was supported by an CData Arc featured EDI integrator, providing mG miniGears a fast, seamless, and effective integration. Today, the two companies enjoy a steady EDI connection with high-quality support.
<! -- END [CONTENT] -->