<! -- BEGIN [CONTENT] -->
Tesla Supplier Standardizes and Automates Logistics Through CData Arc AS2
Tesla Supplier Standardizes and Automates Logistics Through CData Arc AS2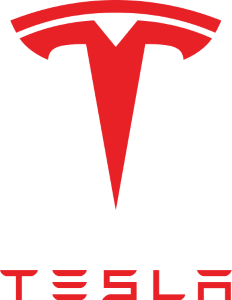 Tesla founder Elon Musk has a vision for Tesla, "To accelerate the global transition to sustainable energy."
To execute on that vision, Tesla acquired US solar power system supplier SolarCity in 2016 and became the world's only vertically integrated renewable energy company, providing customers with end-to-end clean energy products. Tesla now produces cutting-edge electric vehicles, energy walls, and solar roofs.
Producing Tesla's vast range of renewable energy products and electric vehicles requires a massive, worldwide supply chain.
A Critical Tesla Supplier
Tesla relies on an advanced manufacturing mold factory to provide innovative mold design and manufacture a wide range of precision molds, including:
Small and medium-sized precision molds
Hot runner molds (hot runners: Husky, Moldmasters, Yudo)
Product injection molding
Painting
Vacuum plating
And semi-finished products for mobile devices
Just some examples of their products include:
Cameras (Canon, RICOH, Panasonic)
Mobile phones (NEC, FUJISU, KYOCERA), projectors, printers, and automotive parts (TOYOTA)
Optical electronic devices
Computer peripheral appearance parts and structural components
Tesla relies on this advanced manufacturer for high-tech devices in many Tesla systems.
To streamline global purchasing and execute on its vision, Tesla has invested in supply chain automation by integrating an electronic data interchange (EDI).
The Challenge: Tesla and Its Supplier Had Logistics Systems Speaking Different Languages
Tesla's advanced mold manufacturer needed to build an integrated EDI system that allowed their internal logistics system to interface with Tesla's. For the mold manufacturer, the integration was also a critical business requirement needed to meet its customers' core supply needs.
The advanced mold manufacturer needed an EDI integration that met several key objectives:
Achieve point-to-point interfacing with the Tesla EDI system using the AS2 transport protocol.
Create a stable system with a secure, reliable business file transfer.
Ensure the file transfer system can accurately parse and generate EDI messages conforming to the international X12 standard.
The goal behind EDI integration and supply chain automation is to automatically handle purchase orders and messages to and from suppliers in a single digital environment. The objective is to reduce complexity, human error, inaccuracies, and delays throughout the supply chain. In an integrated EDI environment, all orders and messages between supplier and purchaser follow international standards.
One of these standards, ANSI X12, is used by Tesla.
To meet Tesla's requirements for EDI standardization, the manufacturer had to translate the messages from its internal Enterprise Resource Planning (ERP) software system to ANSI X12. The actual business type of docking the modern mold manufacturer uses in its ERP messages includes:
Supplier Receives:

830 (planned schedule)
862 (shipping plan)
850 (purchase order)

Supplier Sends:

810 (invoice)
856 (shipping notice)
The precision-mold supplier needed to establish a proper EDI system in order to connect their systems, and they also needed a proper EDI system in order to use the AS2 transmission protocol for transmitting X12 EDI messages that conform to international standards.
AS2, which is short for Applicability Statement 2, is an electronic data interchange protocol designed to transmit data securely and reliably online.
The Solution: Seamless Transformation Between ERP and X12 Messaging
The advanced precision-mold manufacturer selected CData Arc for EDI integration and secure transfer. CData Arc is a simple and effective middleware that helps enterprises quickly integrate solutions and efficiently transfer information without adding complexity. The AS2 capabilities of CData Arc have been officially certified by Drummond for 12 consecutive years, and CData Arc provides customers with secure, efficient, manageable, and scalable B2B messaging.
CData Arc enables the exchange of business system data between enterprises, empowering suppliers and purchasers to:
Automate business processes between parties.
Help companies integrate supply chains.
Reduce inventory.
Achieve lean production.
The EDI Schema that comes with CData Arc successfully converts data between X12 messages and XML, helping customers seamlessly interface EDI systems with enterprise ERP systems.
Implementing CData Arc helped Tesla and its advanced mold manufacturer configure AS2 information for secure transmission by combining:
AS2 signature
S/MIME encryption
Digital certificates
And MDN receipts
To ensure a fast, high-quality EDI implementation, an expert EDI systems integrator assisted Tesla throughout the process of integrating CData Arc.
Results: Automated, Efficient & Accurate EDI Translation
Using the AS2 transmission protocol, Tesla's supplier has connected its ERP with Tesla's system and transmits EDI files conforming to the international X12 standards. As messages are exchanged, the EDI platform is fully integrated with internal ERP systems, allowing the entire business process to be automated without manual operation. Through standard automations, Tesla has eliminated tedious manual work and errors from entering data by hand with its supplier.
Together, they now enjoy many of the key advantages EDI offers:
Fast and accurate electronic data exchange
Safety and reliability in data transfers
Fewer paper documents
Major cost savings and waste reduction
And a deepening relationship between trading partners
CData Arc has made it all possible as a high-performance, reliable, and fully scalable product that simplifies the process of producing, consuming, and integrating data.
<! -- END [CONTENT] -->