<! -- BEGIN [CONTENT] -->
Volvo Streamlines Purchasing from Key Supplier
Volvo Streamlines Purchasing from Key Supplier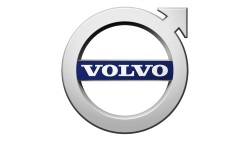 Volvo is one of the biggest and fastest growing car companies in the world. With more than 571,000 cars sold worldwide, Volvo posted $37.4 billion of revenue in 2017 and grew by more than 13 percent. The Swedish carmaker continues to grow rapidly, with popular models like the XC60 II and XC40 and record sales.
---
Volvo's growth has been fueled by a range of key, cutting-edge suppliers, including an industrial enterprise that integrates Volvo's R&D, production, and sales. Since its establishment, the company has accumulated a wealth of professional manufacturing experience and deep technical know-how. From the initial production of single auto parts and components, this Volvo supplier now produces:
Automotive engine lubrication systems
Cooling systems
And other components
The company maintains close cooperative relations with many large automakers, such as Brilliance Auto, Chery Automobile, Geely Auto, Great Wall Motor, Lotus Auto, Youth Auto, and Mitsubishi Engines.
The Challenge: Efficiently Supplying Car Parts to Keep Pace with Demand
To meet skyrocketing demand and drive profits, Volvo worked with suppliers to streamline its procurement process through an efficient, secure, reliable EDI system.
Volvo required suppliers to implement EDI into business processes. Volvo's supplier sought a solution to connect with Volvo's EDI and automate business processes. Specifically, the supplier needed a solution that would:
Filter and map purchasing information to meet internationally accepted EDI requirements.
Fully integrate its ERP with Volvo's EDI to standardize purchases and other supplier-customer messages.
Provide a docking process to translate EDI messages.
Securely transmit all files and EDI messages using OFTP to ensure reliability.
Directly import EDI files into databases through secondary development.
The EDI message standard required by Volvo is EDIFACT. The types of transactions include:
DELFOR — delivery plan, supplier receives
INVOIC — invoice, supplier receives
DESADV — delivery notice, supplier sends to Volvo
LABEL — label, supplier generates print
To handle this EDI integration, Volvo's supplier needed a fast, secure EDI software solution. They chose CData Arc.
The Solution: Secure File Transfer with CData Arc Connectors
The whole implementation process of the EDI system docking can be summarized as follows:
First, by configuring the two sides of the OFTP information, Volvo receives the DELFOR and INVOIC EDI files and directly imports the data into its database through the secondary development conversion format. When sending the DESADV, the data is read twice from the database. The data is converted into the EDI format and sent to Volvo via OFTP.
At the same time, the DESADV and DELFOR information is combined in order to extract relevant data from the database, and a label (which is in .jpg format) is generated and printed on the box.
With the use of CData Arc's OFTP, Script, EDIFACT, and SQL Server Connectors, the supplier was able to comply with Volvo and automate the EDI data flows, eliminating errors caused by manual data entry. In addition, the CData Arc secure file transfer protocol (SFTP) connector can be configured with the other party's certificate, creating a secure, closed loop. The transmission process is encrypted, signed, safe, and reliable.
The Results: More Efficient Supply to Meet Massive Demand
Volvo and its supplier achieved seamless EDI integration, saving both parties countless hours, cutting their costs, and eliminating inaccuracies.
The supplier's system now fully supports SSL, encryption, signature, and compression through Odette's officially certified OFTP, which successfully docks with the Volvo EDI system. CData Arc also provides secondary translation of EDI messages and integration with ERP systems, enabling the supplier to more easily manage future integrations.
The supplier fully satisfies Volvo's requirements while enjoying and passing on savings in the process. Additionally, Volvo continues to enjoy a more efficient system that's driving rapid growth and profits.
<! -- END [CONTENT] -->