<! -- BEGIN [CONTENT] -->
Xebec Data Cuts AS2 Costs 45 Percent with CData Arc
Xebec Data Cuts AS2 Costs 45 Percent with CData Arc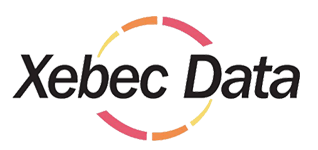 For more than 24 years, Xebec Data has helped companies trade business documents with their vendors and customers electronically and efficiently.
The Challenge: Mounting Costs
Xebec Data sought an AS2 solution that was cost-effective, hands-off, and Drummond Certified. The Drummond certification is a rigorous, vendor-neutral test that ensures that the AS2 solution is interoperable with all other certified solutions.
The Solution: A User-Friendly AS2 Connection Tool
At first, Xebec Data's search for an AS2 solution was fruitless, as Xebec Data encountered expensive, command-based products with no GUI and needlessly inflated prices. In the end, Xebec Data found the CData Arc AS2 Connector, which provides a low-cost, robust system that is easy to administer.
"The most successful software is the one that doesn't require my attention, which is why we like the AS2 Connector. It is easy to use, easy to install, and doesn't break the bank," said Brad Dayhuff, Xebec Data Vice President / Co-Owner.
The Results: 100k Documents/Day and Counting
With the CData Arc AS2 Connector, Xebec Data is sending 100,000 documents every day to over 70 different trading partners. Since its implementation of the CData Arc AS2 Connector, Xebec has taken on an AS2 initiative in order to convert as many of their retail partners over to CData Arc AS2.
"It took more time to evaluate different products than it took to implement the software on our system. The first trading partner was live within a couple hours," said Dayhuff.
By going with the CData Arc AS2 Connector, Xebec Data was able to achieve a 45 percent reduction in cost. Now, AS2 connections via CData Arc are Xebec's preferred transmission to all new partners.
"The AS2 Connector has provided us with a cost efficient, easy to administer, scalable solution. The few issues we have had received prompt replies from the support team," said Dayhuff. "We would absolutely recommend this product to companies big and small for your AS2 connection needs."
<! -- END [CONTENT] -->