<! -- BEGIN [CONTENT] -->
Robust AS4 Connectivity
Drummond-Certified AS4 Connectivity for Secure B2B Transfer & EDI. Simply Drag, Drop, and Go.
Download Free Trial

Certified AS4
Drummond Certified AS4 since 2004. Supports all essential AS4 file transfer capabilities.

Major MFT Protocols
Includes add-on support for all major MFT transports including AS2, AS4, SFTP, FTPS, OFTP, etc.

Easy to Setup & Configure
From installation, to secure partner communication in under 30 minutes. Plug in, configure, and go

Flexible Integration
Powerful enough to solve today's integration challenges, and flexible enough to grow with you.
AS4 Trusted by Organizations Across the World
CData Arc is a robust file transfer management system that comprehensively supports AS4.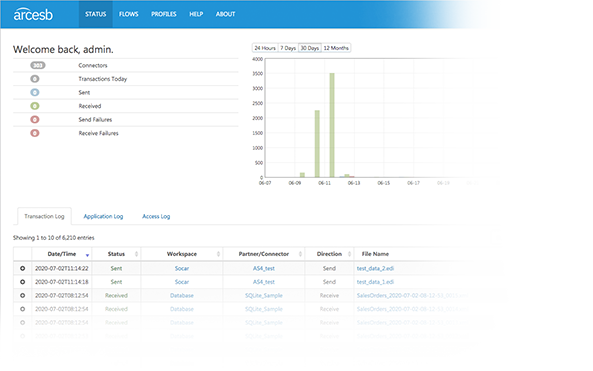 AS4 Send — Schedule and automate outgoing AS4 file transfers.
AS4 Receive — Receive and auto-process files from your partners.
AS4 EDI — Exchange secure EDI Invoices, Purchase Orders, ASNs, and more.
Secure Encryption — AES 256 encryption, Open PGP & enterprise-grade security.
100K+ Transfers/Day — Send & receive large files at high volume.
Full Audit Logs — Audit-ready logs track transactions and server access.
Non-Repudiation — MDNs provide proof your partners receive your messages.
Synchronous & Asynchronous Messaging — Handle any workflow with CData Arc.
Auto-Retry — Never fail to send a message to your partners with auto-retry.
Total Certificate Management — Create, import, and export digital certificates.
Alerts & Notifications — Receive automatic status alerts on AS4 transfers.
Comprehensive AS4 — Certified for all AS4 profiles.
15+ Years — 30+ straight Drummond Certifications - every test, every time.
Simple, Visual UI Meets Powerful Extensibility
A world-class platform built on our fast, high-performance framework that empowers the automated enterprise.
CData Arc provides a beautifully simple visual UI to configure & monitor AS4 file transfers.
For developers? A powerful scripting engine complete with Admin API access, webhooks, event triggers, and total extensibility.
Use extensible scripting to peek into files and trigger conditional workflows.
Set up connections to trading partners in minutes.
Synchronize processes by connecting in-motion data to back-end systems.
Streamline data exchanges between internal systems and trading partners.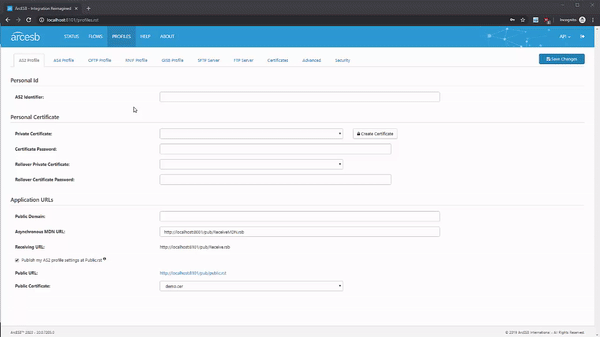 More About CData Arc
CData Arc is a robust, affordable managed file transfer and B2B/EDI platform. AS4 is one of our most popular EDI connectors, particularly among our customers doing business in Europe. See our intuitive AS4 documentation for a full technical walkthrough of how AS4 works in CData Arc.
Full AS4 Documentation
Drummond-Certified
Drummond Certification uses interoperability testing to verify transactions maintain security & integrity during AS4 transmission. To achieve this certification, CData Arc successfully conducted thosands of tests so you can rely on stability in production.
Learn More
Powering B2B and Application Integration for Leading Global Supply Chains
What is AS4?
AS4 stands for Applicability Statement 4 and is a B2B messaging protocol used to transmit Electronic Data Interchange (EDI) documents from one organization to another. AS4 is the latest of a series of B2B standards that started in 2002 with ebXML, and became Oasis standard in 2013, and now ISO standard.
Learn More
<! -- END [CONTENT] -->