<! -- BEGIN [CONTENT] -->
FDA Electronic Submissions Gateway (ESG)
Simplify FDA ESG submissions to bring foods and pharmaceuticals through FDA approval.
Download Free Trial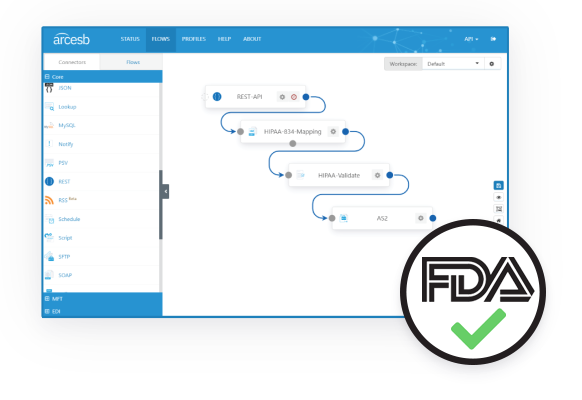 Seamless ESG AS2
Easily and securely submit documents through the FDA ESG using their required AS2 submissions protocol.

Drummond-Certified
Drummond-Certified AS2 since 2004, the gold standard in secure B2B communications.
Logs and Monitoring
Get guaranteed confirmation your communications are received, alerts if there's an issue, and comprehensive historical logs.
AS2 Built for FDA ESG Communications
The FDA Electronic Submissions Gateway allows organizations to securely submit documents to the FDA. But it uses a specific AS2 communications standard with requirements above and beyond those of typical B2B communications. With CData Arc, you can easily dot every "i," cross every "t," and check every box so you know beyond a shadow of a doubt your communications are accepted.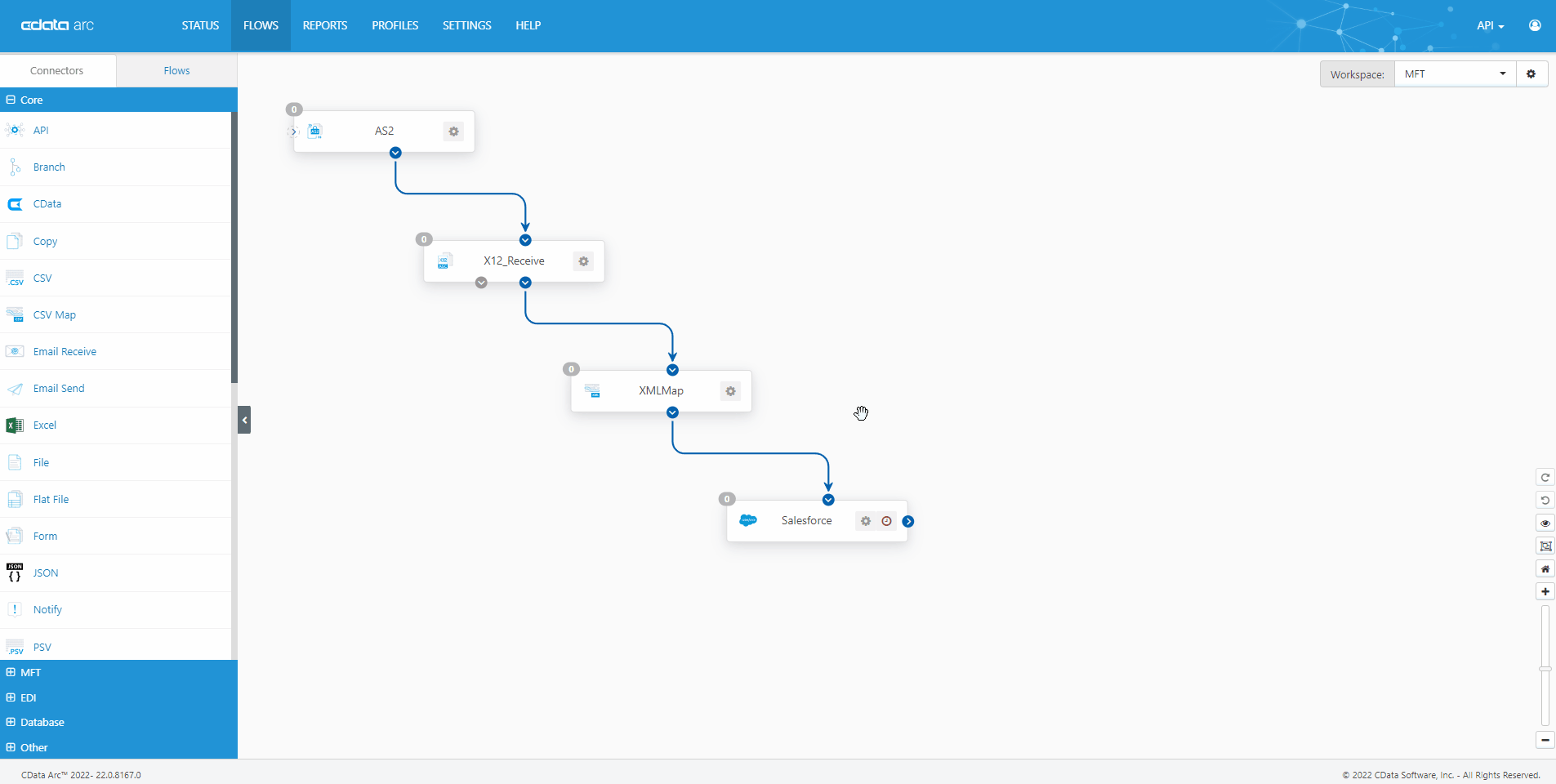 AS2 Send Schedule and automate outgoing AS2 file transfers to the FDA ESG.
AS2 Receive Receive and auto-process files from the FDA.
Secure Data Encryption AES 256 encryption required by the FDA.
Digital Signing Certify message authenticity and prove your sender identity.
Non-Repudiation MDNs provide proof your partners receive your messages.
FDA File Compression CData Arc's built-in ZIP Connector meets FDA requirements, providing files to the FDA in GZip and Tar formats
Automate FDA Headers Leverage our built-in 'Parse FDA Extensions' capability to automatically use the correct file header format required by the FDA
Very Large File (VLF) Support Send files up to 100GB in size to streamline FDA submissions
Value-Added AS2 Capabilities
In addition to supporting all core AS2 file transfer capabilities, CData Arc comes with a comprehensive suite of value-added tools to give you peace of mind and guarantee success.
Auto-Retry Never fail to send a message to your partners with auto-retry, perfect for VLFs.
Alerts & Notifications Receive automatic status alerts on AS2 transfers.
Total Certificate Management Create, import, and export digital certificates.
Full Audit Logs Audit-ready logs track transactions and server access.
Synchronous & Asynchronous Messaging Handle any workflow with CData Arc.
100K+ Transfers/Day Send & receive large files at high volume.
Comprehensive AS2 Certified for all profiles (AS2 Reliability, AS2 Restart, CEM, Chunked Transfer Encoding, FN MDN, SHA-2).
15+ Years 30+ straight Drummond Certifications - every test, every time.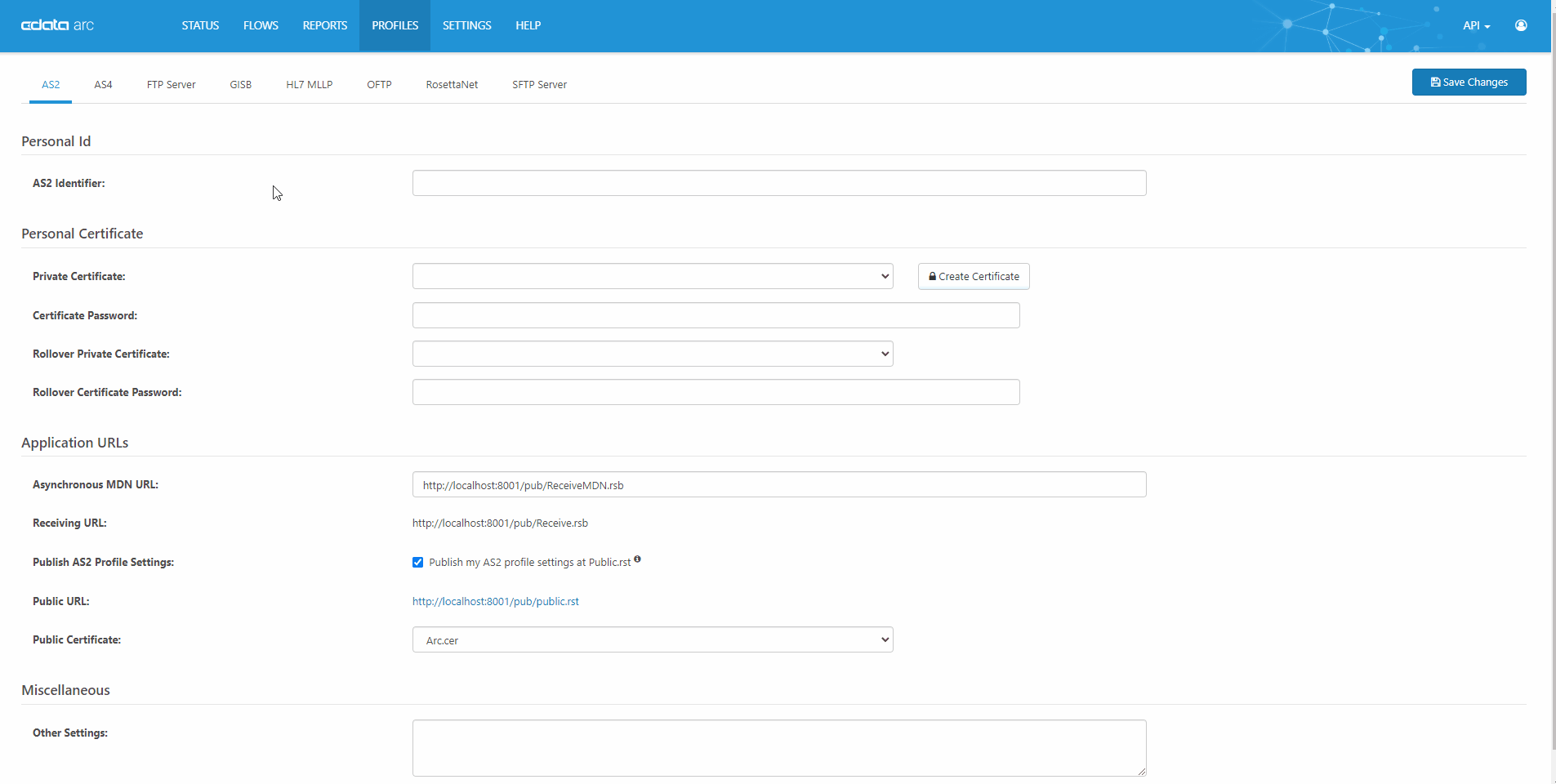 Quick, Easy AS2 Partner Setup
CData Arc is a robust, affordable B2B & managed file transfer platform. AS2 is our most popular connector. See our complete knowledge base article for a full technical walkthrough of how AS2 works in CData Arc.
Full AS2 Setup Guide
Drummond-Certified
Drummond Certification uses interoperability testing to verify transactions maintain security & integrity during AS2 transmdission. To achieve this certification, CData Arc successfully conducted thosands of tests so you can rely on stability in production.
Learn More
Powering FDA ESG Submissions for The Biggest Names in Food and Pharmaceuticals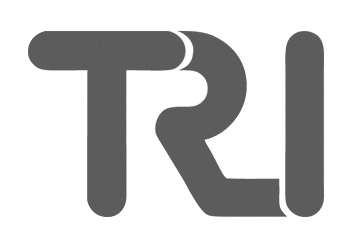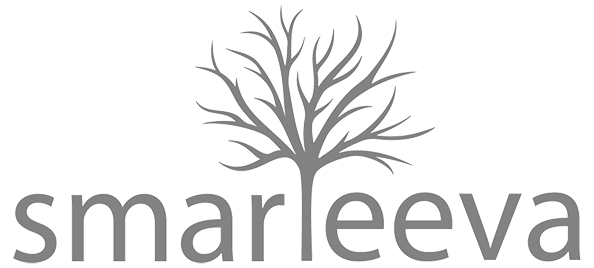 More About the FDA ESG
The FDA Electronic Submissions Gateway (ESG) requires detailed and specific implementation of the AS2 file transfer protocol to submit documents for FDA approval. Learn more about the process and the FDA's requirements in our guide to navigation FDA ESG submissions.
Learn More
<! -- END [CONTENT] -->