<! -- BEGIN [CONTENT] -->
Centralized, Automated MFT Logging
MFT Capabilities for Audit Trails and Data Governance
Gain total visibility into your file transfers, data movements, and access logs. Enable continuous process improvement and simplify compliance with PCI DSS, HIPAA, GDPR, and more.
Free Trial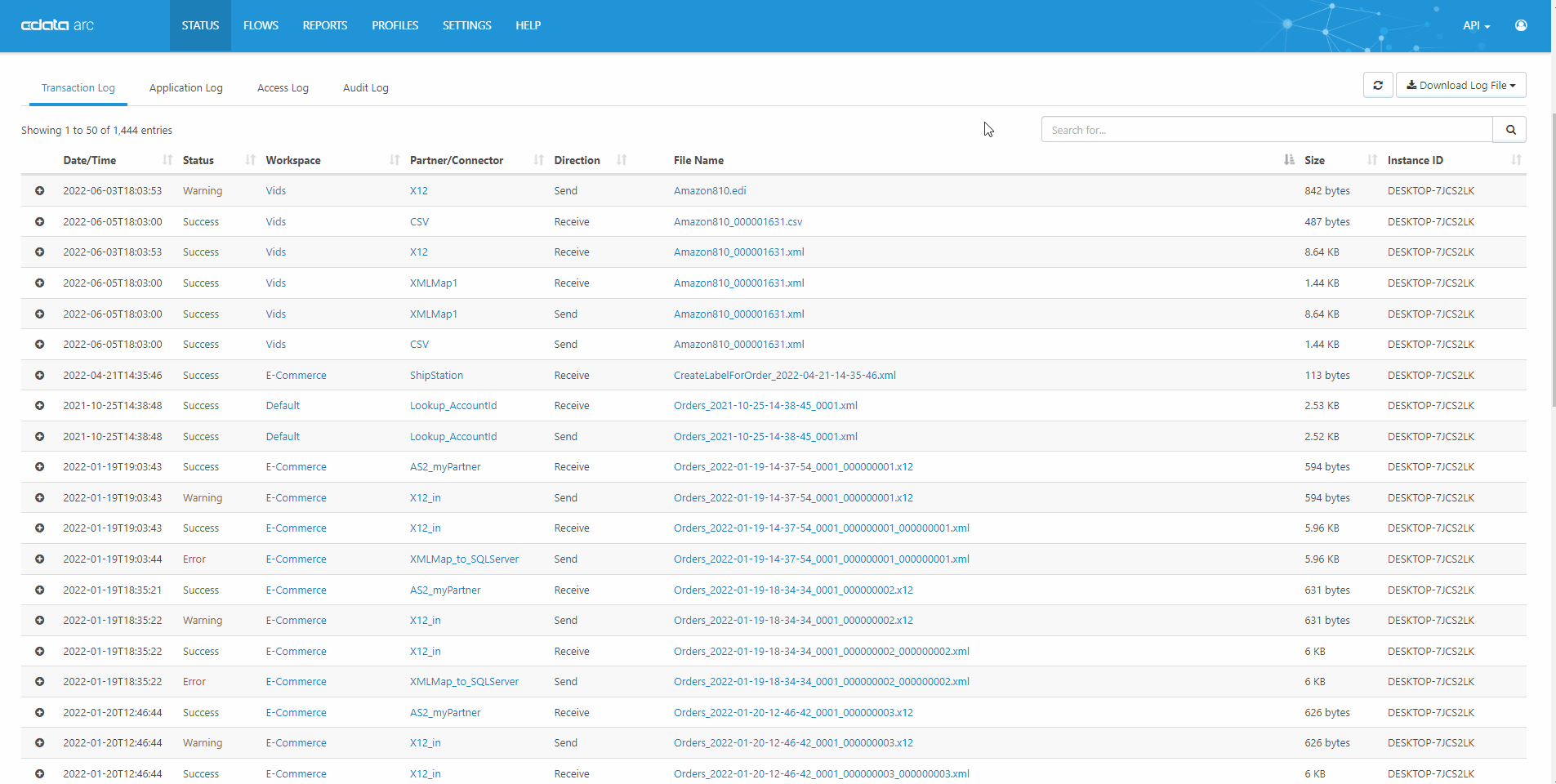 Comprehensive MFT Visibility
CData Arc MFT provides deep visibility into every file transfer activity so you can easily see exactly which files are sent, where they're going, who's accessing them, and more.
Audit Logs
Logs provide detailed, audit-ready records for all file service activity and workflow processes. Get real-time insight into activity in all clients and servers (AS2, FTP/S, HTTPS, SFTP, etc.).
Admin API for Data Exploration
Our admin API makes it easy to query metadata from all CData Arc file transfers. Filter by date, time, user ID, protocol, and dozens of factors. Log users, security settings, and more.
Generate & Schedule Reports
Create detailed reports on file transfer activity, user stats, and completed jobs. Create & schedule automated reports on data from CSV, Excel, XML, JSON, and other files.
Compliance and Analytics Simplified
Flexible, scalable capabilities for comprehensive visibility & audit compliance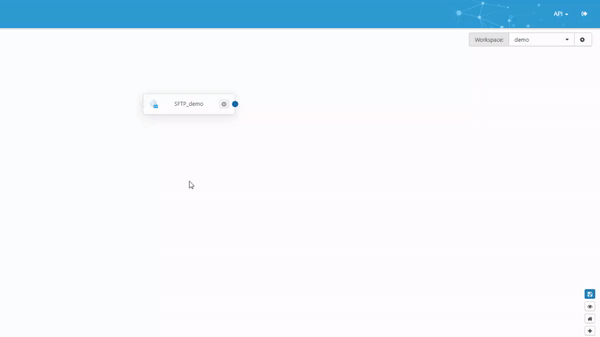 Search all logs from one central admin API.
Filter results based on date ranges, specific users, severity, etc.
Conveniently distribute reports automatically.
Easily generate report PDFs.
Export logs for viewing in Excel and other applications.
Schedule reports to run at future dates & times.
Easily track and troubleshoot errors.
Download Technical Brief
Audit Logs
Get logs for all major types of activity to ease compliance with data privacy regulations and gain total insight into errors troubleshooting.
Application Access Logs
Log all requests made to CData Arc resources and errors encountered with an authorized user access log and a general error log.
Transaction Logs
Get comprehensive, detailed information about all communications with every connector - every instance of every connector used in CData Arc.
Web Server Logs
Use web server logs for direction and help in diagnosing connectivity problems and web server issues - compatible with many servers.
Free Trial