<! -- BEGIN [CONTENT] -->
Electronic Data Interchange (EDI) in Healthcare with CData Arc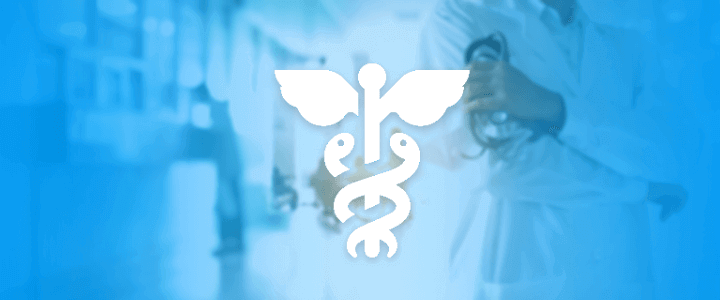 When it comes to exchanging healthcare data, whether for medical treatments or health insurance reimbursements, security and confidentiality are essential.
That's why Congress passed the Health Insurance Portability and Accountability Act (HIPAA) in 1996 and strengthened privacy and security for electronic health and medical records in the 2009 Health Information Technology for Economic and Clinical Health Act (HITECH).
One way HIPAA improved the security and efficiency of the healthcare system was by requiring the use of HIPAA EDI transaction sets based on X12. HIPAA EDI enables healthcare organizations to exchange massive amounts of sensitive healthcare documents across the medical care network in a secure and standardized manner.
CData Arc is specifically designed to support HIPAA EDI by making it easy for you to set up templates that automatically map, transfer, and process all healthcare EDI documents. It supports all common file transfer protocols, converts EDI documents to many popular file formats, and even integrates with back-end systems using APIs.
A Full Complement of HIPAA EDI Documents
CData Arc is built to support all HIPAA-specific documents, even where HIPAA provides different versions of the same documents. HIPAA EDI documents include:
EDI 270 Eligibility, Coverage, or Benefit Inquiry
Healthcare providers use the EDI 270 Eligibility, Coverage, or Benefit Inquiry document to request information from a health insurer, government agency, or other organization about a patient's health insurance policy coverage. Healthcare providers use EDI 270 to determine whether a service, such as diagnostic lab services, wheelchair rental, or physical therapy services, is covered by the patient's health insurance plan.
EDI 271 Eligibility, Coverage or Benefit Information
Health insurers use EDI 271 Eligibility, Coverage or Benefit information to reply to an EDI 270 query about healthcare policy coverages related to a specific subscriber or the subscriber's dependent seeking medical services.
EDI 834 Benefit Enrollment and Maintenance
Employers, government agencies, and insurance providers use EDI 834 Benefit Enrollment and Maintenance to register members in a healthcare plan. They use EDI 834 to request new enrollments, changes in a member's enrollment, disenrollment of members or reinstatement of a member's benefit enrollment.
EDI 835 Healthcare Claim Payment/Advice
Healthcare insurance plans use the EDI 835 Healthcare Claim Payment and Remittance to make payments to healthcare providers, give Explanations of Benefits (EOBs), or both.
EDI 837 Healthcare Claim
Healthcare providers use the EDI 837 Healthcare Claim to submit healthcare medical claims, encounter information, and billing information to payers. They can make these submissions directly or via intermediary billers and claims clearinghouses.
EDI 999 Implementation Acknowledgement
Healthcare organizations of all types use the EDI 999 Implementation Acknowledgement document to confirm that a file was received. This document is similar to the X12 EDI 997 FA, but the 999 provides additional information about potential errors in the received transaction.
Support for All Common EDI File Transfer Protocols, Standards, File Formats and APIs
CData Arc supports all common file transfer protocols & file formats and even integrates with healthcare partners using APIs.
File Transfer Protocols
EDI uses standardized protocols for file transmission. These protocols describe and define the exchange of data between healthcare organizations. Trading partners communicate by using a mutually agreed upon protocol. The chosen protocol also determines the level of message encryption, which software and hardware will be required, and the ease with which transmissions can be received. CData Arc supports all common EDI protocols including:
MLLP, which is specific to healthcare
AS2 which is used in many industries and serves as the standard for the CDC and the FDA
TCP
HTTP
FTP
SOAP
REST
File Formats
CData Arc enables you to convert HIPAA EDI documents to a wide range of other document formats for use in internal processes. Supported file formats include SQL, JMS, File System, XML, HL7, FHIR, NCPDP, X12, Delimited Text, and Raw Binary.
For example, the health insurance company Blue Cross Blue Shield uses CData Arc to map and transform EDI files it receives and then route those files into their Amazon S3 database. Bayer uses CData Arc to receive EDI 834 documents and translate them to XML as well as to convert internal JSON documents to EDI 837 documents before sending them out over AS2.
API Integrations
We can even automate the mapping, transformation, and entry of data into various back-end systems using APIs. Learn more in our recent webinar: How to Integrate with Your Partner's APIs.
Additional Functionality
CData Arc serves as an automation platform to help you streamline the secure transfer of data between healthcare providers, insurers, pharmacies, and government regulatory bodies like the FDA. CData Arc makes it easy for you to automate workflows and simplify EDI management to improve patient experience. You simply use its intuitive drag-and-drop interface to build workflows in minutes that connect you to your partners.
For example, the healthcare insurer Principal Financial Group uses CData Arc to receive all their EDI insurance claim documents, which are encrypted for security, and then decrypt them, convert them to JSON or XML for processing, and then re-encrypt the data and store it inside Amazon S3 on AWS. CData Arc monitors and logs each step in these EDI workflows and provides alerts if any step goes wrong.
CData Arc also helps you control EDI costs by enabling you to scale without the need to pay for transaction or document fees, as required by VANs. Add unlimited insurance partners without fees using our unlimited EDI license.
Download a Free Trial of CData Arc and Request a Demo
To learn how CData Arc supports your HIPAA EDI operations, download the CData Arc Free Trial or request a personalized demo with one of our healthcare EDI specialists.
<! -- END [CONTENT] -->