<! -- BEGIN [CONTENT] -->
Any File, Any Protocol
Fast, Secure Data Movement
Easily and quickly transfer files over any protocol. Drummond-Certified AS2 & AS4. High-speed FTP/S, SFTP & much more!
Free Trial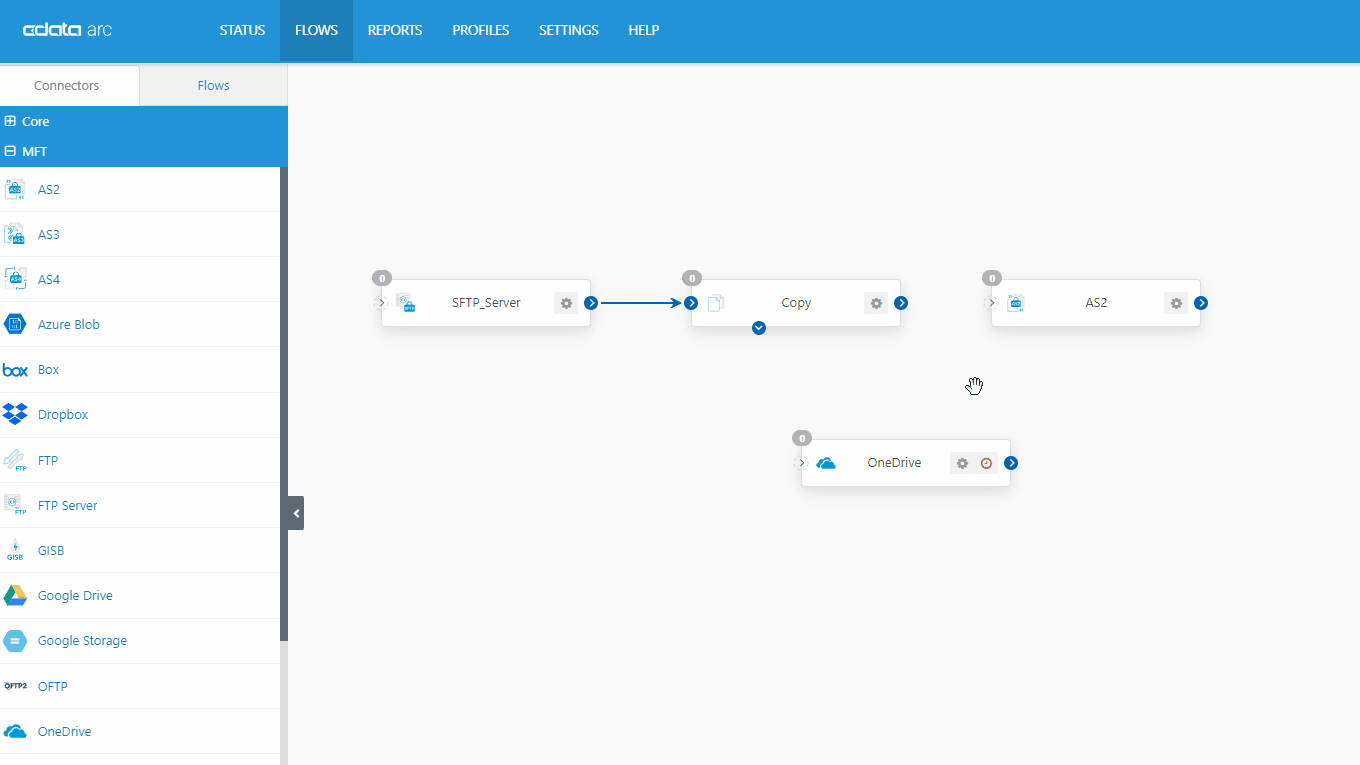 Data Movement Made Easy
Arc MFT simplifies file transfers with comprehensive capabilities for any protocol, moves files anywhere that matters, connects with partners & facilitates file-based integration.
Drummond-Certified AS2 & More
Easily, securely move files over any transport protocol. Whether you need simple FTP, secure email or Drummond-Certified data movement, CData Arc MFT has it all.
Out-of-The-Box Connectivity to 100+ Apps
CData Arc provides the broadest built-in connectivity of any MFT solution. CData Arc Connectors let you easily move data to & from any tool your teams and partners use.
Talk to Anything with an API
Any application, any database.If it has an API, you can use our intuitive ArcScript to retrieve files from and move files to it. All through a central, streamlined MFT solution.
FTP & SFTP
Get started today with CData Arc Core, our full-powered toolkit, complete with FTP & SFTP clients.
Built-In Encryption
Secure your FTP transfers and reduce your security risks. Our FTP and SFTP clients support TLS/SSL encryption and Open PGP encryption to protect your file transfers.
Free Trial
Managed File Transfer Connectors
Embedded connectors that support a wide range of transfer protocols and transfer files securely over AS2, OFTP, and more!
---
All Connectors